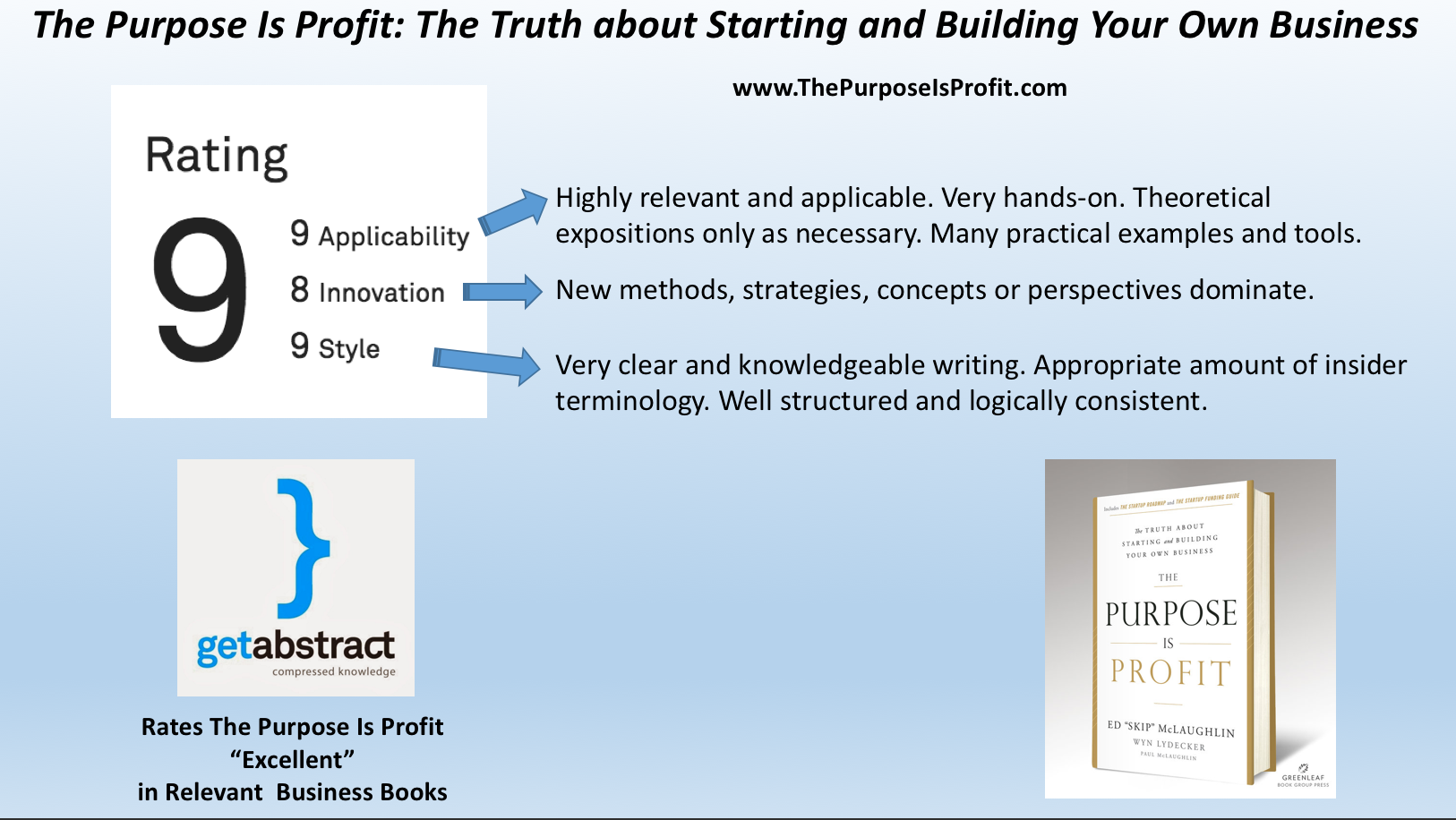 By Ed McLaughlin and Wyn Lydecker
Great News! getAbstract rated our book a 9 on a 10 scale. It is the highest rating our publisher has ever received.
The Purpose Is Profit is now released and ready to order!
FYI, getAbstract, founded in 1999, is a Swiss- and US-based corporation that creates abstracts of the most relevant business books. We have included the highlights below.