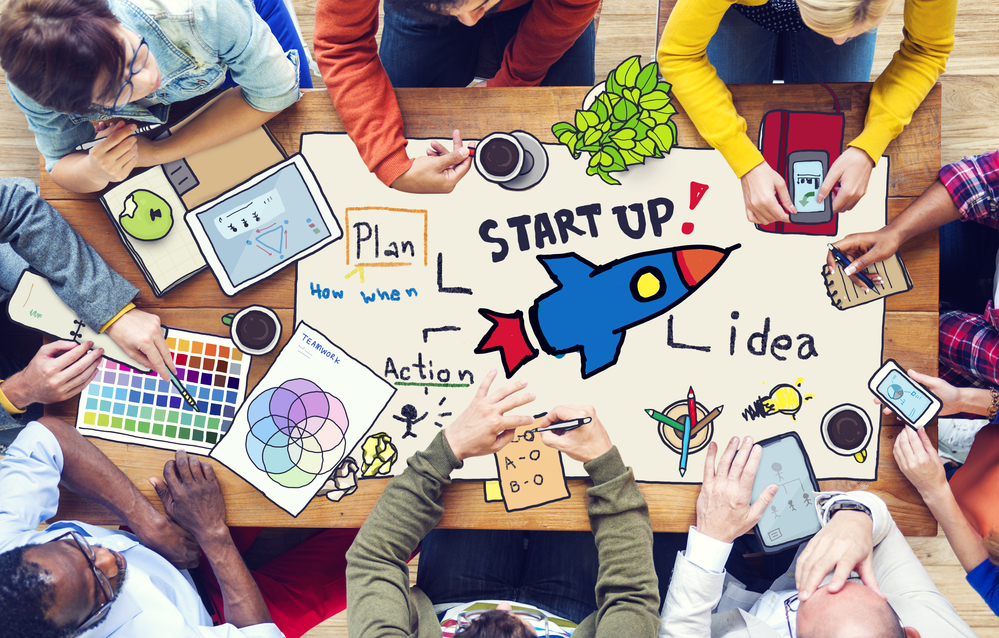 Previously Published in StartupNation
By Ed "Skip" McLaughlin and Wyn Lydecker
What really separates a Want-trepreneur from an Entrepreneur? Is it strategic vision or the ability to execute? If you have a good business idea and you know how to get things done, is that enough?
Besides a good business idea and the ability to implement, the real difference between a Want-trepreneur and an Entrepreneur is having the discipline to organize around profit principles. I call these principles The Ten Commandments of Startup Profit. This concentrated list of profit principles can be used to benchmark your business model and its potential for generating profit.  I provide more detail about their implementation in my book, "The Purpose Is Profit: The Truth About Starting and Building Your Own Business."
By factoring profit into every business decision, my business, USI, generated a 20% operating profit, while growing our revenues at a 40% compounded annual rate, and enough free cash flow to fund our growth without ever borrowing a dime.
The Ten Commandments of Startup Profit
Select and Build a Business Based on Your Distinctive Competence.
If you can identify a need for a product or service in an industry where you have distinctive competence, you can substantially increase your probability of startup success. Distinctive competence is your success record of relevant experience, applicable skills, and practical knowledge that you bring to your business.
Distinctive competence trumps passion in selecting the right business to build.
Develop and Deliver a Superior Value Proposition.
A superior value proposition captures the essence of your product's unique benefits and how it solves a vexing customer problem, meets a critical need, or relieves severe pain better than anything else in the marketplace.
The most efficient path to profit is a value proposition that clearly delineates what your customer will get and when they will get it.
Don't Start Up Until . . .
Tackling the following 5 imperatives before you start up will ensure a successful launch.
You know how you're going to generate revenue
You know how much it will cost to run your business
You know how you're going to make a profit
You have preorders to validate your business model and liftoff plans
You have lined up the funding you need to reach breakeven
Turn the tables on the startup failure rate by planning and organizing your launch before putting your time, money, and reputation at risk.
Take Charge of the Money and Control It.
Gain a clear understanding of the rhythm and flow of your revenues and expenses and how they impact your cash flow. Develop the discipline to review operating budgets and income statements on a daily basis until you achieve breakeven. Continue to review the financial health of your business on a weekly basis even after you hire a qualified financial officer.
Remember, when it comes to your money, trust is earned and re-earned every single day.
Create a Profit-Based Reward Structure.
Rewarding performance with a percentage of profits, rather than a share of revenue, is a surefire way to turn your management team and your sales force into P&L managers. A profit-based reward structure compensates your management team for bottom-line achievement and your sales force for developing profitable new business.
If the reward structure for your producers can only increase their personal income by landing profitable business, then your business is almost guaranteed to make a profit.
Recognize and Hire "Lightning in a Bottle."
Recognizing strategic leadership and acting decisively to bring it on board can revolutionize your business model, transform your organizational structure, and engineer your strategy to scale the business. Even though this type of hiring decision may involve an aggressive compensation package, including a share of equity and control, it can be well worth the price to achieve your strategic vision.
Don't be afraid to stretch beyond your comfort zone to hire the kind of talent that can really unlock value and catalyze strategic growth.
Create Profit Centers to Scale Your Business.
Determining how you will scale your business will be one of your biggest challenges. At USI we established geographic and line-of-business profit centers. This organizational model relied on the profit motive to drive growth by distributing profit and loss responsibility across the enterprise. Rather than scaling with the belief "if we build it, they will come," we scaled by securing profitable contracts in advance to underwrite the cost of expansion.
Why gamble and expand in advance of securing new contracts, when you can expand without risk after securing new contracts?
Augment Profits with Proprietary Applications.
Besides generating new revenues that can form the basis of a stand-alone profit center, developing your own software can tighten the strategic link with your customer. Proprietary applications enable customers to manage workflows, eliminate process steps, and gain access to critical information.  
Make your customer a "hero" within their own company by providing unique access to critical information.
Build a Financial War Chest for Strategic Advantage.
Building a financial war chest will enable expansion decisions without the need for a bank or outside funding. Once your business starts to generate consistent profits, develop the discipline to retain your earnings to strengthen your balance sheet for strategic advantage.
Imagine what you can achieve if you have such significant cash reserves that you are not reliant on third-party sources to grow your business.  
Behave Ethically and Profits Will Follow.
Build a culture of trust and integrity as your highest priority. I had learned the importance of business ethics from some of the finest corporations in the world, including IBM and Hewlett-Packard. It seemed very clear to me that you could do the right thing, feel very good about it, and still make plenty of money.
Profits do not come at the expense of ethical behavior. Quite the contrary—profits result from ethical behavior.
Other than unicorns, we believe the real difference between a Want-trepreneur and an Entrepreneur is having the discipline to organize around profit principles.
What do you think?
Excerpted in part from The Purpose Is Profit: The Truth about Starting and Building Your Own Business by Ed McLaughlin, Wyn Lydecker and Paul McLaughlin.