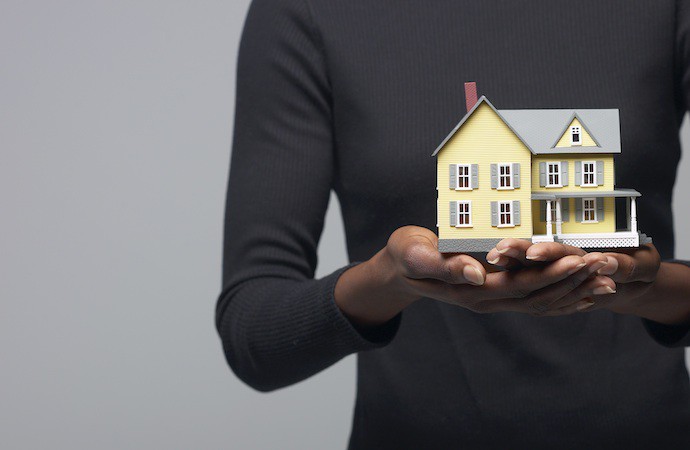 By Ed McLaughlin and Wyn Lydecker
Thanks to the Internet and a profusion of evolving technology, a gateway to information that was once set apart for service providers, is now open for the savvy consumer. From medical information to the latest update on incoming weather, fingertip access to a wide span of knowledge is commonplace. In addition, service providers can now use these same tools to manage their time, their customers, and ultimately enhance their services.
In this two-part blog, we look at how technology has changed the residential and commercial real estate experience for buyers and sellers alike. To give you an idea of how the real estate technology space has grown, venture funds invested $605 million in real estate tech in 2014 versus $241 million the year before – more than 2.5x growth.
Our initial focus will be technology's impact on the residential real estate space. Residential housing is the "single largest 'tangible' U.S. real estate asset, worth roughly $23 trillion," as noted by Jeff Guttmann of SoftBank Capital in New York City in his February 2015, article, "The Impending Opportunity in Real Estate Technology."
Technology For Agents and Buyers
Narrowing Down Affordability
The purchase of residential real estate, especially that of a personal residence, is an emotional transaction. But the first practical discussion must be about budget considerations. PlanwiseConnect is a software tool that can un-complicate this due diligence. It uses buyers' financial profiles to personalize the affordability of a specific piece of property. It will calculate the true cost of buying a home and what it will cost every month. By crunching numbers like closing costs, down payment, loan type, interest rate, insurance, and if applicable, HOA dues, buyers can discuss options in real time while looking at properties with their agent.
What's in it for realtors to reveal this tool to their buyers and partially remove themselves as the expert that can solve the financial equation? PlanwiseConnect keeps the buyers connected to the realtor when/if they search for homes on other property websites. Buyers can message their realtor anytime they are on sites that PlanwiseConnect supports. The realtor's picture will appear on those supported sites as well. In addition, the real estate agent's name will appear in the toolbar (for top-of-mind presence) and the agent can even list the lenders they would like to refer.
Technology For Agents
Staying Connected
Nothing can replace the personal connection that Realtors maintain with past, current, and prospective clients. This is true for all sales people, and for this, a tool like Nimble can be an invaluable CRM tool for realtors and many other types of business professionals as well.
Few things beat the power of a referral and the ability to stay connected with clients. Nimble keeps track of client interactions and also shows what clients are saying on social media. With this information, a real estate agent can drop in with timely and relevant advice at opportune times.
Time Management
Successful realtors have an intuitive side of their brain that can match the personality and needs of a buyer to what is available in the marketplace. But these advanced people skills don't always convert to the nuts-and-bolts skills required to keep track of sales contracts and all the paperwork involved in the sale of a home. GoConnect, an app designed by real estate agents specifically for real estate agents, is categorized as "productivity software." It color-codes the realtor's workload into four categories, so they can manage their leads and transactions. It creates an uncluttered "to-do list" that reminds realtors of things like when to turn paperwork into the office, when to order "For Sale" signs, and when to deliver money to an escrow agent.
Marketing
Realtors are challenged to stand out in the crowd of their colleagues and in the general milieu of information we consume on a daily basis. LeadPages is a web hosting service that allows businesses to create a website landing page or pages from LeadPages' template library. Realtors can use this service to create a marketing campaign that creates a personal connection with future clients. With a prepaid one-year contract, this service is accessible for $25, $49, or $199 per month, which means this service could be an option for small business people like real estate agents.
Landing pages could announce a live event, play a personal video, take registrations for a webinar, or invite website visitors to take advantage of a free offer. A service like LeadPages can go hand-in-hand with an email marketing service like Emma or MailChimp.
Artificial vs. Sentient Intelligence 
Because the purchase of a new home is an emotional experience, even the savviest technological tool cannot replace human perception and sentiment. Tools will never answer questions like, "Will the way the sun hits different parts of a home make for a cheery feel?" The most sophisticated tools will never outdo a realtor's appreciation for the personal needs of a homebuyer, and technology will never trump the vibes that communicate the commitment a realtor has made to find the best homes for their clients.
But in this world of more and more information that is squeezed into the same 24-hour time-period, tools can make life easier!
Ed McLaughlin is currently co-writing the book, The Purpose Is Profit: The Truth about Starting and Building Your Own Business, with Wyn Lydecker
They are currently offering a complimentary eCopy of The Startup Roadmap: 21 Steps to Profitability here.
Copyright © 2015 by Ed McLaughlin All rights reserved.