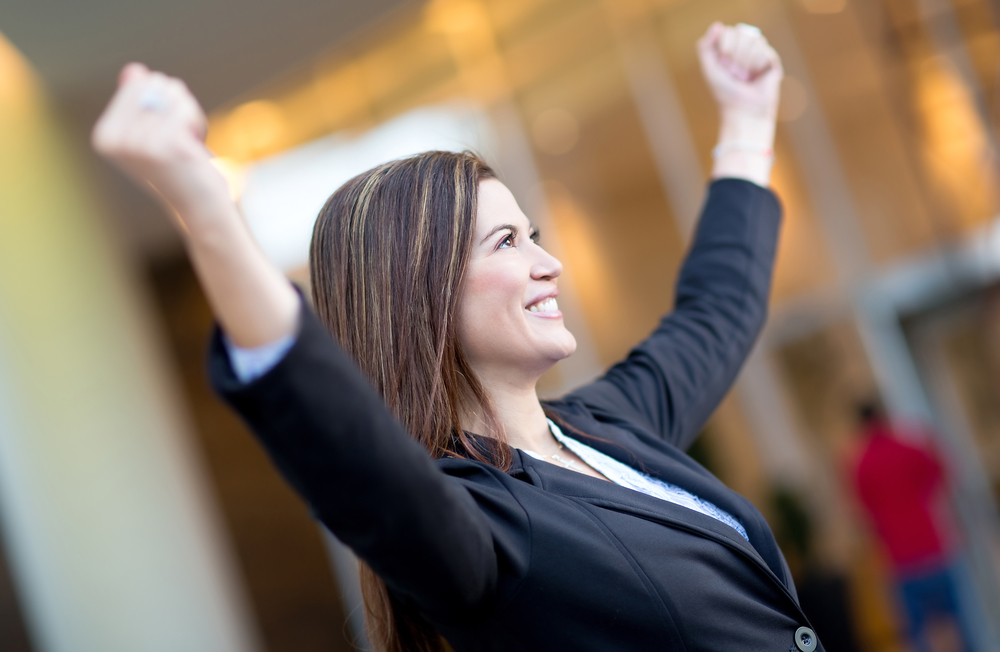 By Ed McLaughlin and Wyn Lydecker
We never hear the term "male entrepreneur," yet the distinction of "female entrepreneur" is often used when referring to entrepreneurs that happen to be women. Therein lies a clue that there is, indeed, dissimilarity in the perception of entrepreneurship by gender.
While both women and men certainly face the same basic challenges of starting and building a business, many women, in particular, encounter more roadblocks when it comes to raising startup funding. This makes no sense given the facts. So the question is: How can the funding challenges be turned into opportunities?
Funding Challenge
The truth is, statistics show that female-led startups have a higher success rate than those of their male counterparts. Yet, even with the laudable success rate women enjoy, only 15-18% of venture-capital-backed startups have female founders, and a mere 2.7% have female CEOs. In his AlleyWatch article, Startup Funding, Adam Quinton identifies the source of the discrepancy: a pattern that emerges during pitch sessions that Adam calls "unconscious bias."
First of all, understand that only 6% of venture investment professionals are women. This means that entrepreneurs are most likely delivering their pitches in front of an all-male audience.
The 4-Step Funding Solution:
1.) Define the Challenge
The first step to solving the bias-in-funding problem is to recognize the white elephant in the pitching room. Along with preparing a substantive pitch, recognize that your audience is probably biased against investing in your startup. This is especially true if you are a tech startup. In her article in Fusion, Kristen V. Brown reports on a new study from LinkedIn with sobering data about Silicon Valley's bias against women. Kristen says the tech industry "suffers from the mass delusion that the ideal computer programmer should look at least a little like Mark Zuckerberg." She continues to confront the harsh reality of bias head-on by writing, "the biggest obstacle keeping women from Silicon Valley, is Silicon Valley."
2.) Know the Facts
While facts don't magically dissipate bias, they will back you up, and they may create a stronger pitch-cocktail. Consider weaving facts like these into your pitch:
The Institute of Women's Policy Research (IWPR) shows "the number of women-owned firms has grown 68 percent since 2007, compared with 47 percent for all businesses."
In her Huffington Post blog, "Our Women Mean Business: Encore Career After 40," Bobbie Brinegar, Executive Director of OWL – The Voice of Women 40+, cites these statistics:
Women-owned firms grew at 1 ½ times the national average and employment growth of women-owned firms beat that of other companies, except for the largest, publicly traded corporations
High-ranking women on the team increases the likelihood of success
Venture capitalists who back women do better than those that don't.
Courtesy of "Women Entrepreneurs 2014: Bridging the Gender Gap in Venture Capital 
3.) Seek Advice
Seek advice from women who have successfully paved the way. Eileen Carey, Founder and CEO at Glassbreakers suggests in Raising Capital as a First Time Founder that women consider bootstrapping and receiving angel funds before looking for VC funding. Early funds give you the time and the resources to solidify your business model and prove your track record before you seek VC funding. Eileen encourages you to look at rejection as an opportunity to fine-tune your pitch. Finding investment capital is time consuming. Don't give up.
4.) Try Crowdfunding
Crowdfunding as a source of capital also delivers the bonus function of brand advertising. This is definitely an option for women who want to get their businesses off the ground or even bring them to the next level. Your investors are not only interested in your success; they are expressing their attraction to your products or services.
For example, Debbie Sterling, founder of Goldie Blox toy company, set out to raise $150,000 on a Kickstarter campaign in 2012. The crowdfunding investors pleasantly surprised her and delivered $285,000 in donations and $1 million in preorders. Goldie Blox toys are now sold on Amazon, in Toys R Us, and in more than 1,000 retail locations around the country!
Women are actually doing better than men in raising capital via crowdfunding. A joint study conducted by Ethan Mollick of the Wharton School of Business and Professor Jason Greenberg of New York University found that women have a higher success rate with Kickstarter campaigns. A study of 1,250 projects in five business categories showed that women were 13 percent more likely to reach their Kickstarter goals than their male counterparts.
Does Bias Disappear on a Crowdfunding Platform?
Mollick found that biases towards women in technology also seem to dissipate on crowdfunding platforms. He noted that "two thirds of the tech firms started by women reached their fundraising goal on Kickstarter compared with just 30 percent of the technology companies founded by men." When Kickstarter investors were made aware of the underrepresentation of women in the technology arena, they took on an activist mentality and proved it with their support.
In her CNBC TechCrowd article, Women Rule When it Comes to Crowdfunding, author Susan Caminiti reports that on CircleUp, 70% of women's projects have raised funding vs. 58% of men's. CircleUp tends to focus on consumer goods and retail, which represent 20% of our economy – a clearly important sector that should not be ignored.
Ed McLaughlin is currently co-writing the book, The Purpose Is Profit: The Truth about Starting and Building Your Own Business, with Wyn Lydecker.
They are currently offering a complimentary eCopy of The Startup Roadmap: 21 Steps to Profitability here.
Copyright © 2015 by Ed McLaughlin All rights reserved.