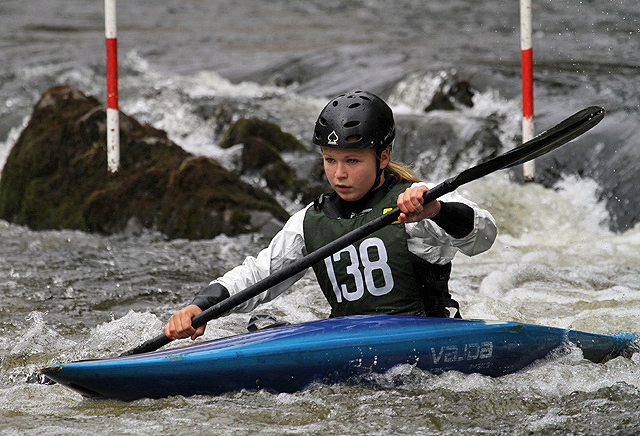 Previously Published on LinkedIn
By Ed McLaughlin and Wyn Lydecker
Meeting with investors to ask for funding can seem like going before "the Great and Powerful Wizard of Oz." But if you understand what investors are looking for, then you'll have the knowledge, tools, and ability to shift the odds in your favor. While there are many traits investors look for, these top five are sure to get their attention:
1. Determination:
VC Paul Graham, co-founder of Y Combinator says that if you take some level of intelligence as a given, then determination is the number one trait that leads to success. "What matters most is determination. You're going to hit a lot of obstacles. You can't be the sort of person who gets demoralized. Graham wants to invest in founders like Bill Clerico and Rich Aberman of WePay. Their finance startup requires doing negotiations with large organizations, which means Clerico and Aberman have to be persistent and never give up if they want to do the deals that are vital to their business model.
You have to put yourself in a position where failure is not an option. As an angel investor, I want to invest in founders who will do whatever it takes to succeed because they have no "Plan B." They have personal obligations to meet and no fall back. They cannot afford to let anyone down – including the investors.
2. Experience:
If you can demonstrate that your team has the right experience to execute the plan and turn your idea into a viable business, investors will take interest. When investing, I look for distinctive competence: specific experience and expertise that enables the entrepreneur to minimize startup risks. Founders with distinctive competence understand the customers, customer needs, business models, pricing, and competition in the industry they are entering.
Many investors also look for previous startup experience. Angel investor Tim Berry said in Entrepreneur.com, "I've heard this at least a dozen times in investor discussions: 'Bet on the jockey not the horse.' What may surprise you is that most investors respect experience with failure as much as with success. Most of them know what failure feels like and respect the founder who can acknowledge the failure and recognize what went wrong." The ability to learn from failure can help propel you to success.
3. Sacrifice:
Starting up is not for the faint of heart. Willingness to sacrifice to ensure the success of your business is a trait every successful founder should have. As Clara Shih, founder and CEO of Hearsay Social, said in Fortune, "Be ready for sacrifice… We pulled all-nighters in my living room, and then when we got our first office, we would go home at three in the morning or often just spend the night. There were no sick days or vacations. I regret missing my friends' birthdays during this time. I stopped socializing altogether except with coworkers. I also had to get comfortable and adapt quickly to not having a salary for an indefinite amount of time."
The sacrifice is different for each entrepreneur. When I left my job to start up, my wife and I downsized our personal life to a point where we could survive with no income for three years. With two small children, we moved into a cottage half the size of our previous home, and cut out all non-essential expenses.
4. Doers:
Are you a doer or a dreamer? Investors want to bet on the entrepreneur who has more than a cool idea. They look for the founders who have developed a working prototype, grown a user base and/or secured pre-orders from customers. They look for proof that the entrepreneur knows how to attract willing buyers. For me, pre-orders are the single most important point of validation of the founders' capabilities. When you line up pre-orders you demonstrate that you understand how to create a solid value proposition and communicate it to customers. You know how to sell, how to price, and how to clearly delineate the benefits of your product in the mind of the customer.
If you've ever watched Shark Tank, you'll notice that the sharks ask questions that probe the founders' achievements. As soon as the entrepreneurs say they are generating revenue, the sharks sit up and start listening more intently. When the entrepreneurs say they are making a profit, the power shifts from the sharks to the founders. Suddenly the sharks are competing with each other for the chance to invest.
5. Financial Understanding:
Can you demonstrate that you understand the time, money, and resources it will take to start and grow your business? Do you have a financial model worked out that shows how you will make money? Do you know how much money you need and how you will put it to use to start and scale a sustainable business? These are the questions investors are asking. Can you answer them? How will you answer them?
Rick Alden, 2009 Entrepreneur of the Year and founder of Skullcandy, a publicly traded maker of sport and gaming earbuds and other personal audio equipment, said, "An entrepreneur's life is entirely dictated by the questions: How much? How fast? At what margin? Everything else is secondary."
The Investors' Point of View
Investors are tough because they have to be. As Peter Thiel said in his book, Zero to One, it's not right to invest as if you are buying a lottery ticket. Your investor has to believe in you and your vision. I will only invest in a founder who I believe will pour heart and soul into the business – someone who has the stomach to weather the ups and downs of startup life. Someone who will sacrifice to achieve success. Someone who cannot afford to fail.
Do you fit these criteria? If you do, you have a greater chance of securing funding.
Ed McLaughlin is currently co-writing the book, The Purpose Is Profit: The Truth about Starting and Building Your Own Business, with Wyn Lydecker.
They are currently offering a complimentary eCopy of The Startup Roadmap: 21 Steps to Profitability here.
Copyright © 2015 by Ed McLaughlin All rights reserved.