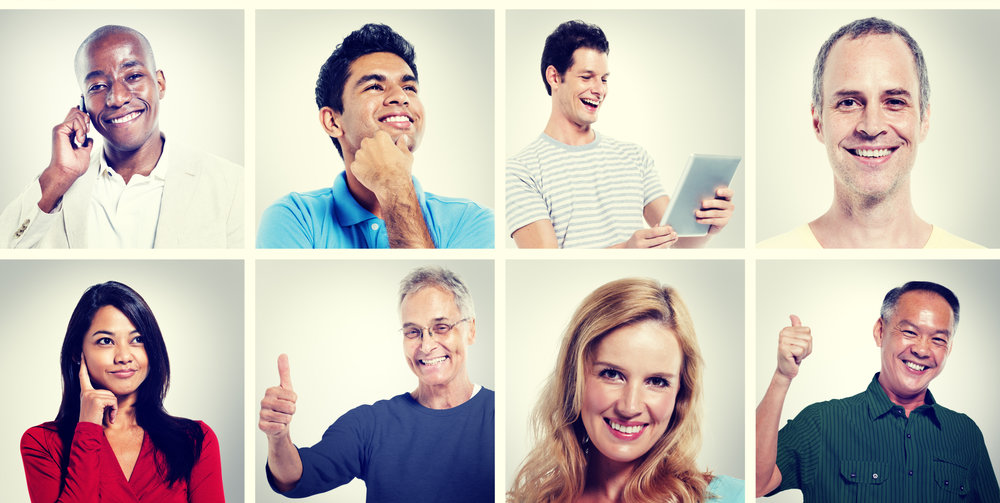 Previously Published on LinkedIn
By Ed McLaughlin and Wyn Lydecker
How can you create a productive and satisfying workplace for yourself and your employees when there are goals to achieve, investors to please, and pressure to perform? Can you encourage a mentality where everyone can't wait to get to work and wants to do whatever he or she can to achieve your startup goals? Sometimes you can't avoid workplace pressure, but how high can you turn up the heat before you see a diminishing return on productivity?
Whether they are encased in truth or hyperbole, recent reports of Amazon's workplace, such as Jodi Kantor's and David Streitfeld's New York Times article,Inside Amazon: Wrestling Big Ideas in a Bruising Workplace, beg answers to those questions.
Set Up the Right Culture from the Get-Go
There's no doubt that startup success is best served by an unrelenting work ethic. If you hire the right people and create the right startup culture from the beginning, you'll have a business that delivers value to customers, employees, and stakeholders alike. The right culture will result in achievement, growth, profit, and satisfaction at all levels. So how can you do it?
5 Keys to a Winning Workplace
1. Deliver Dignity
 Qumulo, a software-based technology company was honored as the 2015 Washington's Best Workplace Winner. How did this startup land this distinction? Qumulo delivers dignity. It's the perk that money can't buy. The underlying secret to Qumulo's success is that they put their people first. When you deliver dignity, you can compete for the best and the brightest talent. Only employees who are galvanized by a common goal and willing to do what it takes to get the job done, can be offered the sorts of perks that make Qumulo such a great place to work.
How to Deliver Dignity:
Show genuine interest in your employees' ideas
Formalize a procedure for new ideas to be heard and considered
Delegate responsibility; show faith in your employees' abilities (or don't hire or partner with them in the first place!)
Show regular appreciation and give fair compensation – a "Thank you" doesn't go unnoticed. 
2. Empower Innovation
Create a workplace where employees are free to question the status quo, look beyond the boundaries of present-day solutions, and bring forth new ideas that they know won't get lost in a strict chain of command, bureaucratic hoops, and threatened egos. Even if it causes a little indigestion to consider a disruptive idea at an inopportune time, remember that innovation can sometimes be like an unexpected guest. At the end of the day, you may be glad you opened the door.
3. Share Your Vision and Be Clear about Expectations
You started your business with a vision. The only way you will achieve it is if your entire team understands and shares it. Then, go beyond the vision and ensure that each team member understands their role in achieving the vision. You cannot succeed unless they know what is expected of them. Make sure that performance expectations are clear from the beginning and keep communicating them as things move forward. A startup is a fast-paced environment with lots of moving parts. Things will change. People who are working with you have to perform, or your business will not survive. Make sure each person has a crystal clear understanding of exactly what they must do to help the business to thrive.
4. Insist on Integrity
Start up with a culture of trust and integrity – it is the glue that strengthens your internal and external business relationships. We're all human; mistakes will be made, but when they happen, create a culture where people can raise their hand early, admit the mistake, make restitution, and move on. As a founder, CEO, or leader – it starts with you:
Make commitments and keep them
Provide total quality and integrity in everything you do
Be a team player
Hold yourself accountable to your team
Hold your team accountable to you.
5. Share the Satisfaction
To be sure, starting a new business is demanding, and no one should enter into a new startup without a realistic view of the time it will consume, the sleep it may deprive, the funding it will require, and the details that will permeate your day-to-day life. But too often we hear about the price of success and not enough about the rewards.
In his Entrepreneur article, 20 Reasons to Start Your Own Business, Mike Templeman illustrates the satisfaction that comes from owning your own business.
Whatever satisfaction you derive from having your own business – share it! Remind people of what compelled you to start your own business, put forth your best effort, and get up the next morning and do it all over again. Help them feel that same commitment. You'll energize your employees and feed their internal drive to take pride and ownership in your business success.
Where Are You on Your Startup Journey?
No matter where you are in your entrepreneurial journey, it is never too early or too late to establish your company's culture. When I started my business, I knew I wanted to base my new business on a culture of trust and integrity. I had a vision for the value my startup could deliver to customers. And I knew exactly how my team members could add value. I made their roles and my expectations crystal clear. You can take these same steps in your startup.
Please let us know how you are doing. Contact us with your business questions and challenges.
*****
Ed McLaughlin will be presenting The Ten Commandments of Startup Profit at the Disruptive Technologists Meetup in NYC on October 6, 2015. We'd like you to join us! See details and register here.
This event will be hosted by David Carlos, Founder & CTO of Myhomepayge.com and moderated by Kevin Pianko, VC at Weiser Mazars.
Ed will be to be joined by these distinguished panelists:
RohanMarley, founder and acting chairman of Marley Coffee®
Amit Shah, founder of AIT International Corp
Bruce Bachenheimer, Clinical Professor of Management and Executive Director of the Entrepreneurship Lab at Pace University.
Ed McLaughlin is currently co-writing the book, The Purpose Is Profit: The Truth about Starting and Building Your Own Business, with Wyn Lydecker and Paul McLaughlin.
They are currently offering a complimentary eCopy of The Startup Roadmap: 21 Steps to Profitability here.
Copyright © 2015 by Ed McLaughlin All rights reserved.