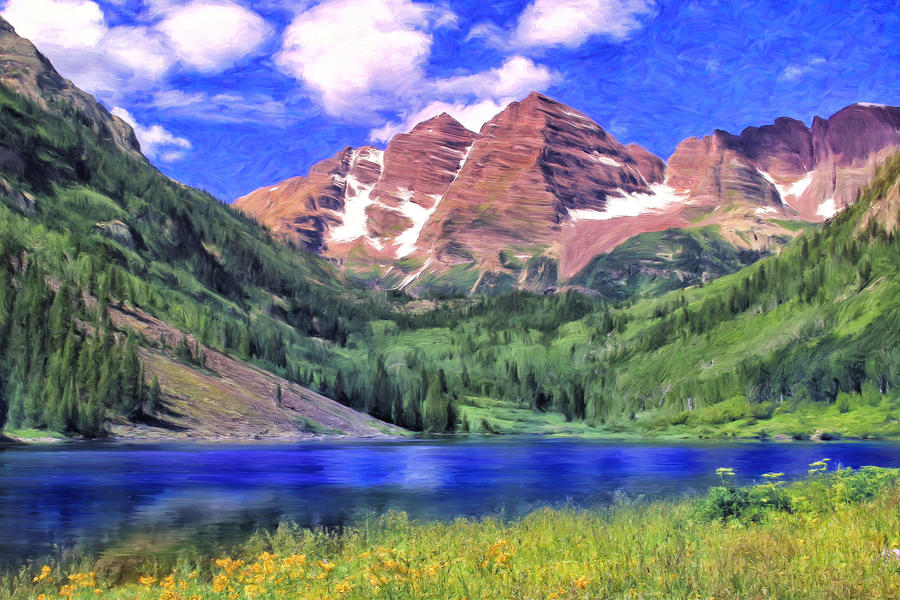 By Ed McLaughlin and Wyn Lydecker 
In the 2012 elections, Colorado became the first state to legalize recreational marijuana with 54.8% of Coloradans voting in favor of the new amendment. After the Colorado Department of Revenue set forth the final regulations, the first recreational marijuana dispensaries officially opened on January 1, 2014. According to the Denver Business Journal, as of July, 2014 "Colorado has collected $25,307,067 in pot taxes," and the state is projected to collect $60 to $70 million by the end of fiscal year, June 2015.
With much attention centering around the unfolding of this new industry in the Centennial State and additional legalization of recreational marijuana in Alaska, Oregon, and Washington state, we wanted to do some research into this growing industry. Our social media director lives in Colorado and she visited Advanced Cannabis Solutions (ACS), the first incubator in the cannabis industry.
I had a brief phone conversation with Chris Taylor, VP of ACS's Business Development, and my social media director had a chance to meet him face-to-face and tour their new 15,734 square foot incubator facility in Denver. Here is what we learned about ACS and the new face of the industry.
The cannabis industry is not a low-entry business. You may ask, how much can it cost to throw some cannabis seeds into the ground, grow them and process them for sale to a ready Colorado market that voted recreational marijuana into business in 2012? The answer is – It costs plenty and it involves a plethora of legal and technical expertise!
Chris gave an example on the cost side: As a rough estimate, a small two to three thousand square foot dispensary might require funding in the neighborhood of $250,000 to start up, but the more average range for entry is closer to $500,000 to $1million.
Advanced Cannabis Solutions will provide the founders of recreational marijuana dispensaries and related businesses with a centralized and much-needed center for education, mentoring, professional services, and eventually banking – a service not currently available to the industry. It will also invest in a handful of the startups, but its primary purpose will be to serve the education and resource needs of its incubator tenants.
EDUCATION   
Here is a short list of course offerings, which could begin as early as January, 2015.
Startup funding
Legal and accounting
Licensing
Differentiation of cannabis strains and botanical requirements related to indoor lighting and HVAC.
HR requirements
Branding, web-development, advertising, and general marketing.
Future development of webinars, which could be offered to in-state and out-of-state startups where recreational marijuana becomes legalized.
Just as the startup logistics of a marijuana dispensary are not as simplistic as throwing some seeds into the ground and packaging the harvest, the knowledge base for a successful cannabis startup is extensive. Dispensary owners must be versed in the unique legal aspects of buying and selling recreational marijuana, as well as the accepted practices for growing, processing, packaging, and labeling the product. But that's not all. Imagine yourself as the owner of a marijuana dispensary. You need tight security measures and an accounting system for a revenue stream that is currently legal statewide but not on the federal level.
In addition, these cannabis entrepreneurs will need to know the tax laws. Tax stipulations for cannabis growers are different than those mandated for dispensary owners. For example, the IRS deems the business cost of growing cannabis tax-deductible, but business expenses incurred by a dispensary are not.
Class locations will be in two primary areas of the ACS facility:
In the spacious first floor lobby that is adorned with a grandiose, old-style fireplace.
In the incubator space on the second floor, renovations will include the removal of several inner walls to further open what is already a roomy area, re-carpeting, and new furnishings for functionality as well as for the creation of a lounge style ambience.
Incubator Memberships
Two levels of incubator memberships will afford varying degrees of access to ACS's security enhanced facility. Incubator members will receive:
Free or discounted classes
Free or discounted access to general networking and political events
Job fairs (for startups to interview possible new-hires)
Business services: printing, scanning, wireless access and conference room space.
ACS's incubator location near Colorado's interstate I-25 will provide convenient networking opportunities among the startups, including networking between cannabis growers and dispensers.
Incubator Resources:
The second floor incubator space is surrounded by offices that are already being leased to companies that will pay $1100 to $1250 per month. Lessees will have the distinct advantage of having an office embedded with ready-made clients in a non-compete environment.
On the flip side, ACS will offer its incubator tenants the advantage of having business resources on site. If you're a startup and need to hire an attorney or you are ready to outfit your dispensary with security, there will be a law firm and a security company down the hall or across the room. There will also be web-designers, marketing and advertising companies, and just about every necessary resource to found a cannabis establishment.
Advanced Cannabis Solutions hopes to open its lobby in a few weeks for a holiday event warmed by the huge river rock fireplace. Incubator classes and other events will begin as early as January of 2015.
The legalization of recreational marijuana has changed the industry's landscape. It's an ongoing example of how entrepreneurs rush to fill the need of a growing industry, and how quickly money flows into areas of opportunity.
As always, I invite your comments. Please email me at ed@thepurposeisprofit.com.
Do you have your eye on an industry where your distinctive competence could fill a need? Explore your pull to becoming an entrepreneur. Download "The Pull To Become An Entrepreneur!" here.
Ed McLaughlin is currently co-writing the book "The Purpose Is Profit: Secrets of a Successful Entrepreneur from Startup to Exit" with Wyn Lydecker and Paul McLaughlin.
Copyright © 2014 by Ed McLaughlin All rights reserved.