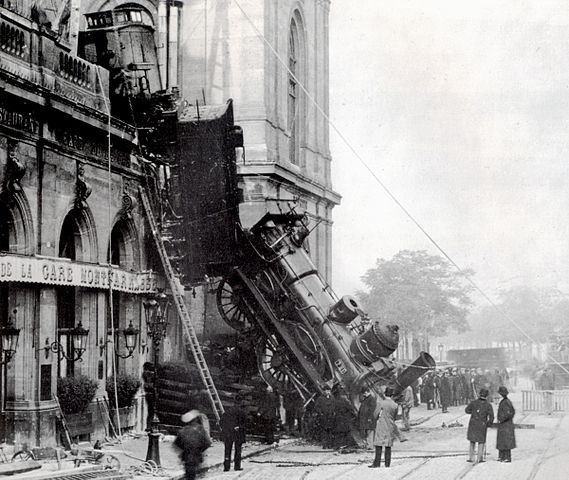 There is only one thing that makes a dream impossible to achieve: the fear of failure.
-Paul Coelho, The Alchemist
By Omar Douglass
Contributing Writer for The Purpose is Profit Blog
In a recent blog post, Nothing Ventured, Nothing Gained, I shared the story and several valuable lessons learned from the failure of my first two entrepreneurial ventures. To be clear, I wasn't trying to do the whole 'embrace the fail' thing, but I do think the perspective has value for any entrepreneur who's ever tried to build something from nothing. Pulling from what some call the "fail fast" or "fail forward" movement in business literature, The Economist pointed out a few years ago that "there are good reasons for the failure fashion. Success and failure are not polar opposites: you often need to endure the second to enjoy the first. Failure can indeed be a better teacher than success."
But even with the presence of 'failure' as a persistently popular subtopic in business, the quantification of failed businesses seems a bit murky at times. Granted, there are numerous industries and internal metrics that define what a failed investment is, but just how many startups actually do fail? According to Harvard Business School professor Shikhar Ghosh, the answer depends on who you ask. For example, he says that failure to an entrepreneur bootstrapping a business with credit cards stands in sharp contrast to a VC-backed founder who draws a salary. In a 2012 study, he discovered that 75% of startups backed by venture capital fail to make a return on the investment, much less a profit. Even though companies with other sources of funding fold at an even higher rate (due to cash flow), Ghosh's report demonstrates some of the issues regarding perceived inconsistencies in research on entrepreneurship.
As he affirmed in an interview with The Wall Street Journal, the general rule is that out of 10 startups, three to four fail completely, three to four provide a return to original investors, and one or two generate substantial profit. Mr. Ghosh says, "There are also different definitions of failure. If failure means liquidating all assets, with investors losing all their money, an estimated 30% to 40% of high potential U.S. start-ups fail." Attempting to break down some of the numerical discrepancies, the research also showed that if failure is based on projected returns on investment, a total of 95% of startups don't make it.
For as much of a risk that starting a business is, it should always be a calculated one. To many new founders, attempting to build a successful enterprise from scratch is a leap of faith, but there are tested and measured steps entrepreneurs can take to increase their probability of success. As you can see from the articles on our blog posted by Ed McLaughlin and Wyn Lydecker, that's what their upcoming book – The Purpose is Profit – is all about. It's an honest story that shows readers how to focus on profit from the get-go. It's a guide marked clearly by tried and tangible startup principles to help entrepreneurs navigate their way around or over failure and on to success.
Reflecting on my own experiences through the filter of The Purpose is Profit's "Ten Commandments of Startup Profit"*– – – I was able to identify several factors revolving around the generation and flow of revenue that would have changed the way I operated my businesses. In particular, Profit Principle #3 is a list of the 6 questions that every entrepreneur should ask before starting up. Ed and Wyn say: "Don't startup until…
You know how you're going to generate revenue
You know how much it will cost to run your business
You know how you're going to make a profit
You have pre-orders to validate your business model
You have lined up the funding you need to reach breakeven
You have a crystal-clear understanding of the impact of your funding on costs and control.
Full of anecdotal examples, the book draws from Ed's 35+ years of starting and running businesses and illustrates the thought process entrepreneurs can utilize to successfully conceive, launch, and grow a company. The book also has a chapter on a company Ed started that failed and the lessons he learned from that experience.
Although it's only one ingredient in the recipe for a successful startup, turning a profit is the most critical one for all entrepreneurs to lock in on. For instance, if your business interests are largely mission-driven like mine, I can understand if you have a complex relationship with the word, "profit." But I urge you especially to get and read the book when it comes out. When you do, you'll see that creating a profitable enterprise that can sustain itself financially is what actually powers your enterprise and enables your vision to succeed.
If you would like to read "The Ten Commandments of Startup Profit," please email Ed at: ed@thepurposeisprofit.com, and he will send it to you.
Ed McLaughlin is currently co-writing the book "The Purpose Is Profit: Secrets of a Successful Entrepreneur from Startup to Exit" with Wyn Lydecker and Paul McLaughlin.
Copyright © 2014 by Ed McLaughlin All rights reserved.