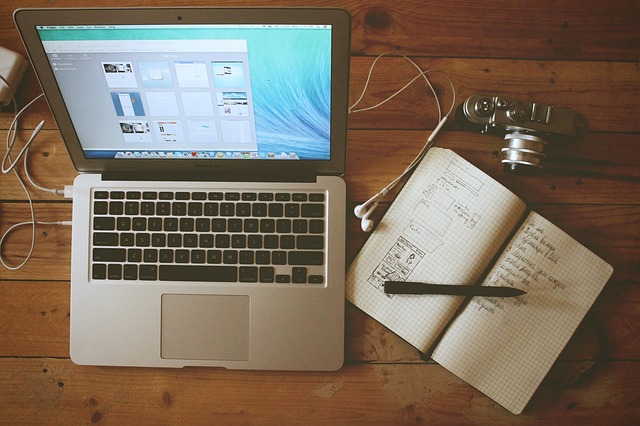 By Omar Douglass
Contributing Writer for The Purpose is Profit Blog
Are you chomping at the bit to break out of the office and start a business of your own? Do you have an idea about a product or service you can deliver to a market that needs it? Does your product or service capitalize on an area in which you have a distinctive competence? That is, does your business idea utilize some specialized knowledge, unique skillset or talent that you have which has the ability to set you apart commercially? If so, but you feel that you lack sufficient experience and confidence in your chosen field to quit your day job and jump right into life as an entrepreneur, then freelancing might be a good way for you to get started.
Recently, I saw an article by Rosie Allabarton, arguing that freelancing is both a first step toward becoming an entrepreneur and a career of its own. She says, "Working freelance is the best way to get to know yourself, your product/service and to build a network of similarly-skilled professionals, freelancers, clients and advisors." I couldn't agree more. My own experience as a freelance writer started out with an unpaid pilot project that served as one of several dress rehearsal gigs on the way to the soft opening of my boutique PR/ creative marketing shop.
I knew I had the interest and the ability, but I desperately needed more experience and examples of previous work in order to get more work. I also faced a similar problem with finding employment in my chosen field of advertising/PR/marketing. Since I had no formal experience, it was nearly impossible to find a paid position within the industry. So after a great deal of reflection and brainstorming with several friends and mentors, I concluded that freelance work might be my best shot at getting the critical experience and skills that I needed to brand myself as a competent creative.
Assuming that your day job is okay with it, freelancing is a unique way for professionals to wade in and test out the entrepreneurial waters. For me, freelance work proved to be a trusty bridge to the confidence I needed to get out there and pitch for new business. Over several years of picking up projects here and there, I developed a realistic vision and plan for my business. From creating Facebook pages and copywriting for small businesses, to doing press and building buzz for indie bands and artists, freelance work has enabled a working life that has been graced by some amazing people and some amazing things that I would not have known otherwise. It has also been my most profitable entrepreneurial venture to date, allowing me to maintain a day job while simultaneously sourcing my own startup capital and building a much needed corps of professional contacts and clients willing to pay for my services.
Starting your entrepreneurial journey as a freelancer in your chosen field can be insanely rewarding, but it is no walk in the park. If you are keen to give it a try, here is a list of 10 points to remember of what fledgling entrepreneurs can expect from freelancing:
Learn the form and substance of your desired industry.
Grow your experience into expertise.
Go! Freelancing is a mobile lifestyle.
Understand your business persona and know how to sell it.
It's all R&D. Be ready to get into the nitty-gritty.
Keep a journal and all receipts.
Contacts are everything. Connect with other freelancers and potential customers.
You can keep your day job (if your boss is cool) and work for yourself.
Persevere! You only eat what you catch; your next gig may be your last…for a while.
Be free! Work when and where you feel most productive.
A great deal of what I learned from freelancing came with persistent experimentation and consistent re-shaping of my plan to achieve a profit. Of course, starting a venture of any size is difficult, but can also be doable if you have a product or service stemming from an area in which you have distinctive competence and a sound, flexible business model.
Are you a freelancer with a different experience? Do you have additional perspective to provide that may benefit someone thinking about making the step toward freelancing as a career? If so, please share any thoughts or questions you may have in the comments section below. We would love to hear from you!
Ed McLaughlin is currently co-writing the book "The Purpose Is Profit: Secrets of a Successful Entrepreneur from Startup to Exit" with Wyn Lydecker and Paul McLaughlin.
Copyright © 2014 by Ed McLaughlin All rights reserved.