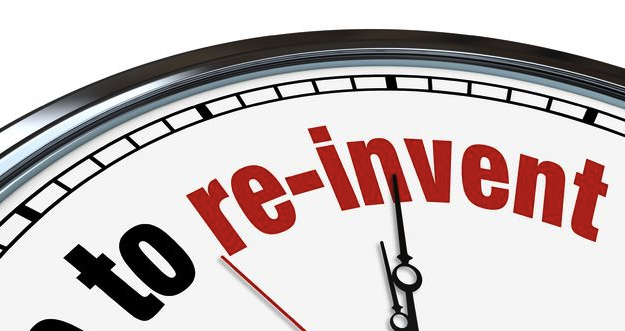 By Ed McLaughlin and Wyn Lydecker 
The cocktail party buzz shifts to the identity probe, "So, what do you do?" I draw my answer from whatever phase of life I'm in, but I have learned that the far greater question to address is the one that lingers long after the cocktail party. "What will you do next?"
Transitions
The question isn't whether your life will change, it's deciding what path you will take when it does. Consider if any of these profiles describe you and are nudging you to take the entrepreneurial route.
Are you a frustrated corporate professional who is ready to break out from the cubicle or boardroom and reap the full benefits of your skills and expertise through your own venture? Are you tired of lending your skills and expertise to someone else's profit margin?
Are you an Empty Nester or Baby Boomer who has transitioned out of your full-time parenting job? As you discover a windfall of free time, have you considered monetizing the distinctive competence you have sharpened over the years while raising your family? What skills have matured through full-time or part-time corporate jobs, hobbies, or volunteer work? Why not take them out for a spin in the marketplace?
Are you a mature professional, ready to exit one career and move forward with something new? Are ready for a new beginning, not the beginning of the end?
The truth is, regardless where you fall on the spectrum of age and experience, the young and the mature entrepreneur alike can benefit from a market with your skills. At the same time, if your new startup needs to hire or team up with someone who has a distinctive competence that will complement your own, opportunities abound for you to find what you need.
Take A Look At The Numbers
In just the United States alone, the 2013-2014 school year produced over 3.2 million high school graduates and over 1.6 million college graduates with bachelor's degrees. This generation has been raised to challenge the status quo and look for solutions, not dead ends. They come into the market armed with plenty of innovative spirit. When teamed up with the mature generation of people who offer the wisdom of experience, honed skills and untapped creativity, the possibilities are endless.
US News & World Report noted that a daily average of 10,000 people will reach age 65 for about the next twenty years. This age used to be associated with the fuzzy and increasingly outdated term,"retirement." Marc Freeman's review of Chris Farrell's new book, Unretirement: How Baby Boomers Are Changing The Way We Think About Work, Community, and the Good Life  celebrates "the potential windfall of human talent represented by those who are ready, willing and able to pursue encore careers that tap their life's worth of experience and know-how."
What Does This Mean For You?
It means that the intergenerational pool of wisdom, experience, and expertise has created fertile ground for entrepreneurial ventures to skyrocket. Like other entrepreneurs who have traveled the road from startup to exit, I want to help you achieve your own business goals. Years of business planning, pivoting, and working with a resourceful group of talented individuals with their own distinctive competencies, which have complemented my own, motivates me to help you achieve what you want out of life.
I have mentored entrepreneurs of all ages and have seen people enter into their first startup at many different phases of life. Is it time to reinvent yourself and look forward not backwards? If your next step is on the entrepreneurial path, I invite you to consider starting your own business.
If you do decide to launch, certain steps can improve your chances for success. To read about those steps you can download the free chapter, "The Ten Commandments of Startup Profit" from my upcoming book, "The Purpose is Profit." You can download the chapter here. 
Your next venture could be the best one yet!
We invite your thoughts on starting up in the COMMENTS below.
Ed McLaughlin is currently co-writing the book "The Purpose Is Profit: Secrets of a Successful Entrepreneur from Startup to Exit" with Wyn Lydecker and Paul McLaughlin.
Copyright © 2014 by Ed McLaughlin All rights reserved.