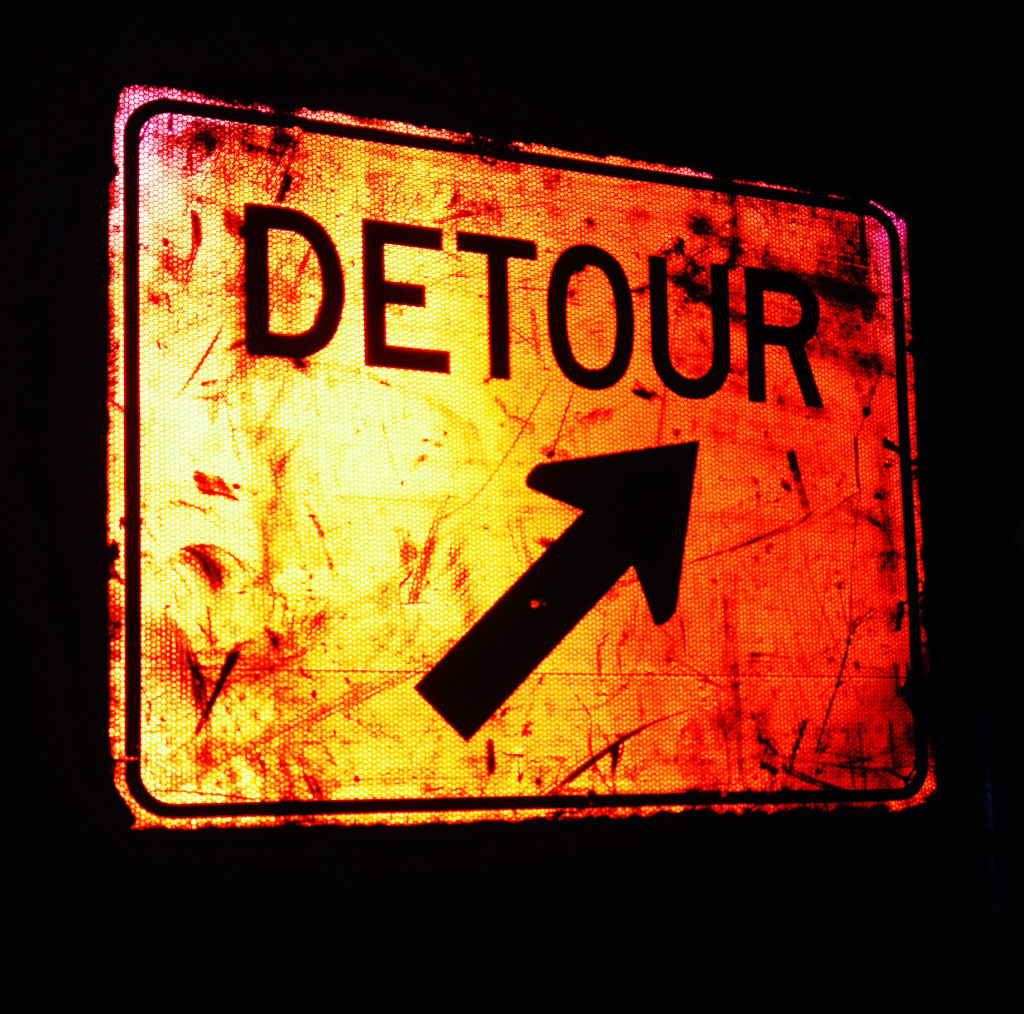 Success consists of going from failure to failure without loss of enthusiasm.
– Winston Churchill
By Omar Douglass
Contributing Writer for The Purpose is Profit Blog
If at first you do succeed, count your blessings because you're way ahead of the curve. However, if you're like me, and the vast majority of entrepreneurs, then your first independent business venture could end up being more of a valuable learning experience than it will be a money-making undertaking.
Last year, Inc. Magazine featured a piece that compiled "11 Rules For Success" from some of the best minds in business. Of these notables, Inc. asked one question: What is the single most important thing you've learned? Rule number 4, provided by Arianna Huffington, was simple; "Fail." As the formerly unsuccessful California gubernatorial candidate turned media mogul said, "I don't mean you have to try to fail. That will take care of itself. But in my own life, a key component of whatever successes I've had has been what I've learned from my failures."
By Churchill's standards, I'm already a very successful entrepreneur, but not so much if compared to the measure of achievement that Ms. Huffington boasts. Nonetheless, her words ring true for my entrepreneurial journey as well. In fact, the most poignant lesson I took away from my first foray into self-employment taught me, most of all, how not to do business. This might sound a little funny, but I mean it. By making several missteps when it counted, I came to recognize those notable mistakes as teachers with painfully important wisdom to impart.
Failed Ventures and Detours
To complicate matters, my first failed venture was a social one. It started with a phone call from my old college roommate after one particularly difficult day at work. Three and a half hours, two marked up legal pads, and a few PBRs later, my friend committed to move to Georgia from Massachusetts and we had our "plan" to set up a community-focused real estate investment trust (a REIT) in my hometown. Armed with our mission but no real money, we took new jobs and kept several side gigs to help finance our launch. One of mine was working as an on-call airport shuttle driver. As it turned out, the best tip I ever got was from another driver who told me about the serious need for non-emergency medical transportation in our mostly rural region of the state. He mentioned a company that contracted with drivers to try to fill the gap and said that a friend of his partnered with the company and had set up a business that was providing statewide transportation for patients within her first year of operating.
Since my would-be co-founder and I needed more cash (and quick!), I decided to look into it. After a few months of research and training with the parent company's regional office, I set up and personally began operating my medical transport shuttle. I loved it immediately. I always liked being on the road and relished every day of driving over the rivers and through the Georgia woods. I was also glad to be providing a service that the elderly, disabled, and low-income residents of my community needed. In addition to the unmistakable satisfaction of knowing how much my clients appreciated the rides I was giving them, I was enjoying the freedom of setting my own schedule and watching my effort turn into profit.
At that point, the would-be REIT was taking up a lot of energy while generating little more than rejection. My friend got promoted in his new job and was really getting into his new life in Georgia; for the first time in a long time, I saw a direct relationship between the money I made and how much (and how smart) I worked. The REIT was toast, but one promising detour had led to another for each of us. We did not make it, but we did try. And, thankfully, we're still friends too.
When I decided to go all in with medical driving, I knew that the practice would be different from the theory, but I didn't anticipate exactly how much. For example, I wasn't ready for the sudden spike in gas prices right as I started to have a reliable base of passengers. Neither did I foresee the amount of bureaucratic red tape that I sometimes had to hack through to get the payments and reimbursements I relied on to operate the shuttle. So after a year and a half of barely breaking even each month and stressing over credit card payments for constant vehicle maintenance, I decided it no longer made business sense to keep running my company.
Lessons Learned
Truth be told, this second failed venture left me emotionally and financially drained. Yes, I had rediscovered a distinctive competence in customer service and started developing a new one in an area of the healthcare industry I previously knew nothing about. And yes, I helped some people who actually needed my services. But I failed, right? Yes. But I learned a few crucial things from the try as well:
 Generate cash flow! & remember: If you haven't enough cash to cover expenses, then soon you will be out of business.
Carefully and regularly (re) estimate costs and pricing.
Know when to get out.
Find the right business model that makes a profit.
When you find it, try it!
If your venture doesn't succeed, find a new one and try again!
What role has failure played in your life as an entrepreneur? How have those experiences shaped you and your business philosophy? Do you have a good story or anecdote that others might benefit from? If so, please share it along with any other thoughts you have about entrepreneurship in the comments section below.
Download our free chapter, "The Ten Commandments of Startup Profit!" here.
Ed McLaughlin is currently co-writing the book "The Purpose Is Profit: Secrets of a Successful Entrepreneur from Startup to Exit" with Wyn Lydecker and Paul McLaughlin.
Copyright © 2014 by Ed McLaughlin All rights reserved.