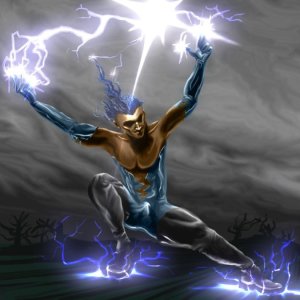 Originally published on LinkedIn  
By Ed McLaughlin and Wyn Lydecker
As you are scaling your business, you will be faced with the challenge to stretch beyond your comfort zone and reach to hire special talent. You can save money in the short term by developing internal management, but sometimes you need to make the big external hiring decision to enable the business to realize its full potential.
As the business leader, you need to step-up and make these transformational personnel decisions. It's not always comfortable or convenient, but sometimes you really can catch lightning in a bottle. Talent like this only comes along every so often. But when it does, it can unlock business value and catalyze strategic growth. Even though this type of hiring decision may involve an aggressive compensation package, including a share of equity and control, it can be well worth the price to achieve your strategic vision.
Recognizing strategic leadership and acting decisively to bring it on board can revolutionize your business model, change your organizational structure, and engineer the strategy to scale the business. It certainly did for me. I had the opportunity to make four critical hiring decisions that changed the destiny of my company, USI:
Rick Bertasi became USI's President and Chief Operating Officer. Rick re-engineered USI's business model, upgraded the organizational structure, implemented our annual business planning process, developed our customer-facing technology, and catalyzed our growth plans.
Nick Westley became USI's West Region President & Chief Strategy Officer. Nick opened up the western half of the US market, laid the foundation for our geographic profit centers, sculpted and quantified USI's value proposition, and developed our strategic growth plan.
Michael Casolo became USI's President of Design & Construction. Michael conceived the Space and Projects business, laid the foundation for our Line-of-Business profit centers, developed the Design & Construction business model, and hired a geographically distributed staff of architects and project managers.
Kip Chaffee became USI's Chief Financial Officer. Kip redesigned USI's internal operating model, re-engineered our financial & accounting system, developed USI's technology development team, and played a crucial role in facilitating our sale to Johnson Controls.
I was very fortunate. I had captured lightning in a bottle four times. These talented leaders played a vital role in USI's growth trajectory and the ultimate value realized when we sold the business. Recognizing the opportunity to reach and hire strategic leadership will enable you to scale your business and realize its full potential.
To gain access to all of Chapter 10: The Ten Commandments of Startup Profit and learn how all 10 profit principles can be used to drive profits in your business, please click here.
Ed McLaughlin is currently co-writing the book "The Purpose Is Profit: Secrets of a Successful Entrepreneur from Startup to Exit" with Wyn Lydecker and Paul McLaughlin.
Copyright © 2014 by Ed McLaughlin All rights reserved.