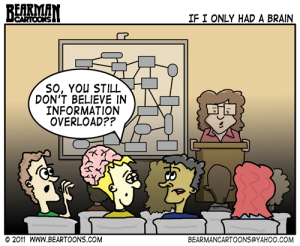 By Ed McLaughlin and Wyn Lydecker 
There is deliberate disruption taking place in thousands of classrooms across the United States. But this time the students are not the ones causing a break in the status quo. Rather, the entrepreneurs who founded Panorama Education identified an alternate window of opportunity for innovation in schools, and they forged ahead.
Panorama Education, a new data analytics company that provides K-12 classrooms with scientific surveys and data analytics ,was featured in the September, 2014, New York Times article by Farhad Manjoo, Grading Teachers With Data From Class. It caught our attention because Panorama's 23-year-old founders, Xan Tanner and Aaron Feuer identified an opportunity to disrupt the education market and advance it at the same time.  Armed with the experience, skills and expertise to do the job, this article illustrates distinctive competence in action.
Measures of Effective Teaching, a project sponsored by Melinda and Bill Gates, found that "Two-thirds of American teachers feel that traditional evaluations don't accurately capture the full picture of what they do in the classroom." Massive amounts of data were not creating change.
Indeed, surveys are not new in private and public education. For example, Valor Christian High School , a private school in Highlands Ranch, Colorado, provides a yearly online survey so students can express how teachers relate to them in the classroom. On a larger scale, the New York City School Survey aggregates feedback every year and is among the largest of surveys conducted in the United States. In 2014, 981,253 New York City parents, students, and teachers provided insight to improve the school environment.
So how did Panorama Education position itself to disrupt a market that is already saturated with surveys?
Capitalizing on Distinctive Competence
When an entrepreneur finds a window of opportunity and matches it with their distinctive competence, the target market can be a bountiful source of revenue for the new startup, and the market genuinely benefits.
With a tech-savvy penchant for computers and data analytics, Panorama's two founders used their distinctive competencies for structuring data to reform the way school surveys are conducted and reported.
Finding a Pocket for Disruption
Tanner and Feurer found their niche by challenging the traditional belief that droves of data produced usable information. Panorama survey results provide schools with their own "dashboard," a secure, interactive panel of graphs and charts that are comprehensible. Instead of overwhelming teachers with data, these entrepreneurs provide feedback that is easily understood.
Results are also generated sooner and at a lower price. Instead of waiting months for the data to be curated, Panorama provides a customized web interface shortly after the completion of the survey.
Timely, understandable, and affordable results empower schools to act upon them while students are still under the tutelage of the teacher(s) they evaluated. Students can join the conversation and benefit from a better learning environment much sooner.
A Distinct Benefit
Over 5,000 K-12 schools across 26 states in the U.S. are providing students with Panorama's scientific survey platform. Students evaluate the peripheral aspects of learning, like how well their teachers foster interest in a subject and whether teachers create a sense of belonging for each student.
Teachers like Leila Campbell, a humanities teacher at a charter high school in Oakland, California, have been able to make adjustments and create a classroom environment that welcomes questions, fosters a comfort level for students to ask questions, and communicates that teachers like Leila really care about them. Students begin to connect with the real person behind the teacher, and that connection gives teachers unspoken permission to push them harder in history and English.
Panorama Education founders entered an established bedrock of tradition and disrupted it by using their distinctive competencies to fulfill a need. Keep a look-out for when your distinctive competency finds the perfect entrepreneurial niche.
What other changes in traditional environments are long overdue? We welcome you to share your thoughts in the comment section.
Ed McLaughlin is currently co-writing the book "The Purpose Is Profit: Secrets of a Successful Entrepreneur from Startup to Exit" with Wyn Lydecker and Paul McLaughlin.
Copyright © 2014 by Ed McLaughlin All rights reserved.