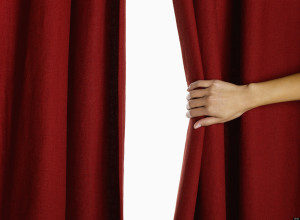 By Ed McLaughlin and Wyn Lydecker 
There is a lot of Crowdfunding buzz in the media, particularly in entrepreneurial forums. It is portrayed as the new alternative for fundraising – a form that is more democratic than traditional venture funding or small business loans. Unlike raising money from venture capitalists, crowdfunding enables you to keep control of your business, as you don't always need to sell equity in order to raise capital.
I wanted to learn more. So a few weeks ago, I jumped at the opportunity to hear Michael Carpanzano, an inventor and entrepreneur, talk about his crowdfunding experience using Kickstarter, at the Inventors Association of Connecticut. I was not disappointed, as Michael candidly revealed what it was like to run a successful Kickstarter campaign.
Michael is a proactive observer of life. He's a business owner who became an inventor and entrepreneur when he acted to solve an unfilled need.  For Michael, it happened like this: "I saw my friend pulling my sofa away from the wall to plug in his laptop, and it just got me thinking." His thinking led Michael to invent "nuplug™", "a surge protected extension cord that can attach to furniture for convenient, comfortable smart-device use during charging."
While completing his MBA at Western Connecticut State University, he created a business plan for his invention and won a first place award at the CT Business Model Competition in 2012, and another First Place Award at a National Business Competition in 2013. He used the competitions as a platform to launch his crowdfunding campaign. After raising over $85,000 in pre-sales capital for nuplug™, he partnered with a licensee to further develop and commercialize his invention.
Michael encountered nuplug™production obstacles. He had to jump through certification hoops and make product modifications for compliance with electrical industry standards. For this reason, he did not meet his promised delivery date, and some of his backers have challenged him on this, which is understandable. It should be noted that crowdfunding doesn't offer a guarantee of rewards or product delivery, and if the project initiator reneges on promises made, backers have little to no recourse.
However, Michael is cut from the cloth of integrity. He is willing to share and help others learn from his experience. Though he cannot meet his promised delivery date, Michael is diligently committed to fulfilling his other promises and to providing a high quality product.
Michael Shared 7 Crowdfunding Tips: 
Crowdfunding is different than venture funding. The name quite literally describes the process: a crowd gives you money, rather than two or three people.
Each crowdfunding platform has its own rules. Find the best fit for you. (Entrepreneur writer, Sally Outlaw summarizes the 10 Top Crowdfunding Websites. This may be a good place to start.)
Crowdfunding via Kickstarter is reward-based; i.e., there is no promise of a return to the contributors. Your funders sign up to get a reward.  For example, Michael promised a range of rewards that varied with the level of contribution, such as T-shirts, receipt of nuplug™ with a decorative pop-on cover, up to a plane ticket to attend a board room planning meeting.
Crowdfunding is a great pre-sales mechanism, since the most common reward is your product.
Aim for a "lightning in a bottle" viral effect. Optimize awareness with social media. Don't keep your idea a secret. (Watch for our upcoming "Talk it Up!" blog at "The Purpose is Profit.")
"The magic is in the video," Don't scrimp on the quality.A great video substantially improves the probability of fundraising success. You can watch Michael's video here.
There are costs beyond the production of your product. Be sure to factor them into your pledge goal and when you can promise to deliver your product.
Administrative: Cost of your time to maintain contact with your backers or cost of hiring someone else to do it.
Fees: Consider crowdfunding platform fees. (Kickstarter's fee is 10%,which includes their use of Amazon to process all payments.)
Delivery: Shipping and handling costs
Rewards: If you are offering rewards as an incentive, how much will they cost? How will you execute delivery and how much time will this take?
Other costs: Certification, licensing, and production costs, as well as any product modifications to comply with industry standards. Product modifications must also be factored into your promised delivery date.
Crowdfunding can be a great option for people like Michael, who proactively pursue opportunity and believe they can achieve entrepreneurial innovation.
Please share a story like Michael's in the comments. Share your experience with crowdfunding, too. We welcome you into the conversation!
Ed McLaughlin is currently co-writing the book "The Purpose Is Profit: Secrets of a Successful Entrepreneur from Startup to Exit" with Wyn Lydecker and Paul McLaughlin.
Copyright © 2014 by Ed McLaughlin All rights reserved.