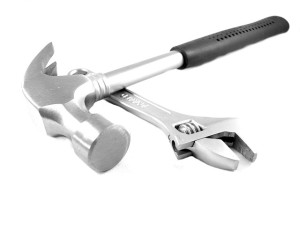 By Omar Douglass
Contributing Writer for The Purpose is Profit Blog
Money is a tool. If used correctly and efficiently, it can accelerate the success of your business – and your life. I have heard it said, "When you ask for money, you get advice. But when you ask for advice, you might get money." I was reminded of this truth by my instructor a few weeks ago at the second class I attended at the New York City campus of General Assemb.ly. This is the startup-focused technology and business education company I wrote about in my last post, regarding the arrival of "The New B-School".
In a day and age where the thought leadership coming out of innovative startup communities like these is gaining influence, so are the entrepreneurs taking advantage of the courses, workshops, and networks of professional investors they offer. The three-hour class I went to on "Raising Startup Capital," was led by Arie Abecassis, an experienced VC who moderated a detailed discussion about raising outside capital. The attendees represented a diverse cross section of industries and interests which made for a lively and productive conversation.
Arie provided an investor's perspective on prospective fundraising tactics tailored to founders and freelancers alike. From terminology, to timing, to strategy, he covered many of the moving parts important to ventures that you should consider when trying to attract investment. Though the class focused primarily on the first round of funding, there was still a lot of information presented. I'm boiling it down to the 6 pieces of advice that stood out for me:
Companies in "scaling mode" have a better chance to attract investment than those in "validation mode." Once your product or service gains commercial traction, you'll have more leverage to negotiate
Identify the metrics your business relies on to grow. Then target and approach investors with experience – if not expertise – in these areas.
Try to align yourself and your product organically with potential funders well before your fundraising begins.
Capture the momentum and "nail the pitch." Always be ready to articulate your plan and how the investor fits into your vision.
Remember that terms have economic implications, not just price.
Use proceeds from fundraising campaigns to achieve capital efficiency and maximize financial leverage strategies for future funding rounds.
Great stuff, right? But the real takeaway for me after the session was the idea that the object of fundraising is not simply to get money, but also to use any money you get to preserve future funding opportunities and build an ecosystem – a network for your company – that stimulates growth.
Almost like farmers in a cooperative, well versed folks like Arie who teach and work at General Assembly, consciously sow seeds and prep the landscape for ideas to grow into commercially viable ventures. By constantly looking for ways to improve conditions that enable the projects of their community members, harvest time seems to be able to happen any time.
What advice can you share about fundraising? Please share your tips and perspective with us in the comment section below.
Ed McLaughlin is currently co-writing the book "The Purpose Is Profit: Secrets of a Successful Entrepreneur from Startup to Exit" with Wyn Lydecker and Paul McLaughlin. Copyright © 2014 by Ed McLaughlin All rights reserved.