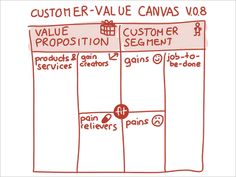 Previously published on LinkedIn as "Develop and Deliver a Superior Value Proposition – Profit Principle #2"
By Ed McLaughlin and Wyn Lydecker 
A superior value proposition captures the essence of your product's unique benefits and how it solves a vexing customer problem, meets a critical need, or relieves severe pain better than anything else in the marketplace. The most efficient path to profit is a value proposition that clearly delineates what your customer will get and how they will get it. Through experience, I have learned that a value proposition with a crystal-clear quantification of benefits is easiest to sell and the most compelling to buy.
Consider the answers to these questions in formulating your value proposition.
What is your product, and who is your customer?
How does your product alleviate your customer's pain?
What is the value of pain relief, or how will your customer benefit?
Is your customer motivated to buy your product repeatedly to prevent pain?
Does your product serve a large and growing market?
Do you have a sustainable competitive advantage – a unique solution to pain?
A good way to test the strength of your value proposition is to reflect on your rationale for starting your business in the first place.
When you decided to start your business, you developed a vision for delivering unique and differentiated value to your customers. What is the vision for your business?
You planned to create value so substantial that your customers would be motivated to seek you out to buy your product over and over again. What unique value do you bring to your customers?
Your product would serve a large and growing market, offering your customers unique benefits not available from competitors. What is your competitive advantage?
Your product would be priced in proportion to the value created for your customer and produce substantial profits for your stakeholders. How do you measure value? How do you price your product? What is your price/value ratio?
My company's (USI) value proposition revolutionized the way corporations managed and controlled their real estate. Corporations were suffering from high overhead costs, which dragged down their bottom lines. USI's solution resolved their pain by reducing real estate management and delivery expenses across the enterprise, saving them millions of dollars. We structured our outsourcing contracts as multi-year exclusives. By alleviating a major source of pain, USI enjoyed a 95% contract renewal rate, while maintaining a 20% net profit.
To gain access to all of Chapter 10: The Ten Commandments of Startup Profit and learn how all 10 profit principles can be used to drive profits in your business, please click here.
Ed McLaughlin is currently co-writing the book "The Purpose Is Profit: Secrets of a Successful Entrepreneur from Startup to Exit" with Wyn Lydecker and Paul McLaughlin.
Copyright © 2014 by Ed McLaughlin All rights reserved.