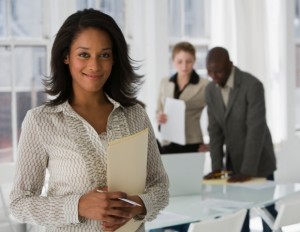 By Omar Douglass
Contributing Writer for The Purpose is Profit Blog
I recently came across a presentation by JD Alois of Crowdfund Insider featuring a study which claimed that investment crowdfunding is (now) the best source of startup funding for women and minorities. Written by Habib Jamal, Sherwood Neiss, and Jason Best of Crowdfund Capital Advisors (CCA), the report says, "Crowdfunding can provide an alternative method of funding minorities and women, while providing investor protections and enabling risk sharing among a community." After taking a close look into this assertion and the research it cites, I still think that "bootstrapping" – or self-funding – is the best source of startup capital for every entrepreneur.
Ed McLaughlin and Wyn Lydecker, who wrote in a recent post that "Bootstrapping is Best" pointed out that utilizing personal resources to start up allows entrepreneurs to maintain control. This principle applies especially well for female founders and entrepreneurs of color in the fickle economic climate we live in. But what about other sources – particularly the ones that are traditionally thought of as options for funding woman- or minority-led ventures? As Ed and Wyn wrote in a follow-up blog, "When Bootstrapping Is Not an Option," local economic development funds and SBA microloans are available, but they have multiple requirements and can be limited. The National Women's Business Council and SCORE – a national SBA-sponsored network of experienced entrepreneurs and business leaders – provide free/low cost resources to women and entrepreneurs of color, including workshops, startup counseling and even mentorship. These sources and others are detailed in a guidebook published by New York Senator Kirsten Gillibrand's office called, "A Guide to Women- and Minority-Owned Business Funding Opportunities". In addition, here is a short list of several interesting organizations currently trying to fill the funding void:
When it gets down to the nuts and bolts of actually starting a business, every entrepreneur should understand and weigh the various sources of startup funding in terms of cost and control. While crowdfunding does allow business owners to maintain control, the platform isn't a sure way of funding for anybody just yet. Despite numerous accounts of the "success" many find on crowdfunding sites, money raised is not necessarily the best metric. Raising capital is certainly a legitimate objective of crowdfunding, but raising awareness might be its highest and best use. Just this week, Forbes Magazine pointed out the real utility of crowdfunding sites is to generate public interest in new products and companies. Quoting one young founder, Forbes noted, "A lot of companies when looking at Kickstarter see it as a source of funding. I think that's the wrong way to look at it. The real magic is because it's the best place to create an engaged community that can communicate with us." I agree.
I think the communal aspect of crowdfunding is the part that draws in many women and entrepreneurs of color. African-Americans and other minorities, for example, have a cultural history of pooling resources to assist members of their communities. In a recent interview with Mashable.com, Henry Burger – an African-American and the director of business development at the minority-focused National Crowdfunding Services, LLC – said, "Crowdfunding has been around for hundreds of years, and the best example is church! We started off passing the basket in church to help out, whether it was for a building or to help somebody in need in our congregation." As a life-long member of a historically black church myself, I can personally attest to the truth of this statement.
Moreover, as a millennial, I have noticed the penchant for my generation to connect, collaborate and rally in support of each other's causes – which is well within the purview of the crowdfunding phenomenon. From raising money for professional musicians who lost their equipment in burglaries, to helping fund a two week trip to Europe for a cash-strapped single mother's gifted child, many of us seem to believe that sharing our modest financial resources will return to us in the form of a community where people reliably look after one another. Crowdfunding, generally, enables the realization of this community-oriented vision, but not necessarily of commercial value.
It is no secret that significant disparities exist and adversely affect non-white male entrepreneurs where access to capital is concerned. Historically rooted discrimination undoubtedly accounts for much of the difficulty that women and entrepreneurs of color confront in seeking investment. Now this problem has also served to stymie national economic progress as well. According to a 2010 report by the U.S. Department of Commerce Minority Business Development Agency, "Had minority-owned businesses reached economic parity, the U.S. economy would have recorded higher levels of key economic activity estimated at $2.5 trillion in gross receipts and 16.1 million employees." In terms of business, racism and sexism in the marketplace are clearly a pox on our economic house that must be continuously faced down by all of us as individual entrepreneurs and society at large.
As noted by the CCA study, there is a stark disproportion in the amount of traditional investment made in the U.S., versus the amount received by woman or minority-owned businesses. For instance, "41% of
[U.S.] businesses are women owned, but only 8% of ventures that are backed by professional investors are founded by women." Given the unfortunate failure of the investment establishment to give every entrepreneur a fair shot at funding, it has also failed to capitalize on many commercially viable ventures. So I understand the desire to make the all-access crowdfunding platform a solution to more institutional problems, but I don't think this deep imbalance can be corrected by ushering underrepresented sets of entrepreneurs away from traditional sources of capital and into an "alternative" 'backdoor' with a catchy new name (i.e., crowdfunding). That said, I do think that crowdfunding is a powerful new tool for adding value to your business. Just don't make the mistake of depending on it to literally
start
your business.
So what do you think about the current crowdfunding craze? Are you an entrepreneur of color? A female founder? Both?? Please share your experience, insight or questions in the comment section below. We'd love to know what's on your mind!
Ed McLaughlin is currently co-writing the book "The Purpose Is Profit: Secrets of a Successful Entrepreneur from Startup to Exit" with Wyn Lydecker and Paul McLaughlin.
Copyright © 2014 by Ed McLaughlin All rights reserved.