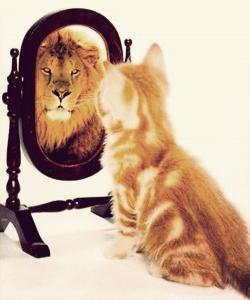 By Ed McLaughlin and Wyn Lydecker
Once I had settled on real estate outsourcing as the business I wanted to start, I needed to do some reality testing. I had realized that I possessed distinctive competence in the field. I had knowledge, skills, and a track record of success. I understood the value drivers behind corporate real estate outsourcing, but could I actually sell the service? Could I turn real estate outsourcing into a profitable business? I needed to get confirmation of my own confidence in my abilities, and line up some pre-orders
I began to get a glimpse of possible success when I served on a panel discussion at The Council of Logistics Management's (CLM) annual convention. The discussion drew an overflow crowd. During the Q &A members of the audience peppered me with questions. I realized that they saw me as an expert. That was the first independent assurance I had gotten that I really had a distinctive competence that was valuable in the marketplace. The springboard to the next phase came after the panel when one of the executives in the audience pulled me aside and asked for a follow-up meeting to help him manage his company's consolidation process.
When I took the idea to the company I was working for at the time, my boss showed no interest in managing the consolidation. The business would be too small. But I knew the work would be perfect for the startup I was planning to launch. Landing this consolidation project would be a key test for my proposed venture. Could I bank on my distinctive competence? Even though I did not have the infrastructure, did I have the credibility to attract a significant first customer? I needed to find out before I quit my job for good.
When I met with the prospective customer, I told him I was formulating plans to start my own real estate outsourcing business and would love to have him and his company  as my first customer. I felt confident I could help them reengineer their distribution network. It was the moment of truth. Were they willing to give a startup its first pre-order?
My counterpart could not have been more encouraging. "If that's what you're going to do, sign me up!" he said. Now, I had a proof of concept in the form of a pre-order. My reality test had returned a positive result.
As wonderful as that first confirmation was, a single pre-order does not a success make, and I went for a second pre-sale with another medium-size business.  I already had a relationship with this potential customer, and he, too, enthusiastically confirmed that his business would go my way.
Now, I had validation that real people in real companies believed the service I would be offering would solve a problem for them, and they were willing to place pre-orders for real estate outsourcing services from me.
Securing pre-orders is a vital psychological and economic hurdle that every entrepreneur needs to clear. There is no reason to organize for mass production or service delivery without pre-orders in hand.
Once you have figured out your direction, do some reality testing of your own. Secure pre-sales from people with reason to believe you can accomplish what you say. This is the way to get outside the bubble of approval and support that comes from your close friends and family. It gives you the opportunity to take your business idea out into the real world and tests its viability. If the tests generate bad results, find out why and what you need to fix to take your next step. If your concept is validated with pre-orders for your goods or services, congratulations! You're ready to go.
Ed McLaughlin is currently co-writing the book "The Purpose Is Profit: Secrets of a Successful Entrepreneur from Startup to Exit" with Wyn Lydecker and Paul McLaughlin.
Copyright © 2014 by Ed McLaughlin All rights reserved.