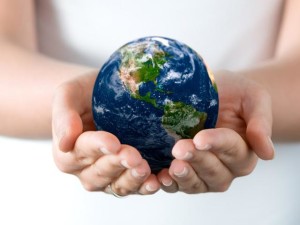 By Ed McLaughlin and Wyn Lydecker
Last night a very good friend of mine wrote me with thoughts about our book: The Purpose Is Profit.  I wanted to share her thoughts along with my response.
Hi Ed,
Just a quick note to say that I enjoy following your comments on LinkedIn and am glad that you are making so much progress on your book.  I  HOPE that there will be a great chapter what to do once your first purpose has been fulfilled: profits are in the bank. The obvious next purpose: the opportunity to be philanthropic.  To me, that is the highest purpose of profits!
⥊
Hi Jane,
I could not agree with you more about giving back.  Once you make a profit – it is a responsibility to give back.
The real point that I am trying to make with the title is that – if you choose to start up a business – you need to remember that building a sustainable business, creating genuine value for customers, and developing high quality jobs for your employees requires that the business make consistent profits.
It seems that many startups get caught up in the wrong things and never make a profit.  Business failures are costly and happen too frequently.
My book is designed to educate, inform, and motivate the formation of profitable businesses – so people can give back.
I hope this sheds light on my motivation and goal for writing The Purpose Is Profit.
Best, Ed
Ed McLaughlin is currently co-writing the book "The Purpose Is Profit: Secrets of a Successful Entrepreneur from Startup to Exit" with Wyn Lydecker and Paul McLaughlin.
Copyright © 2014 by Ed McLaughlin All rights reserved.