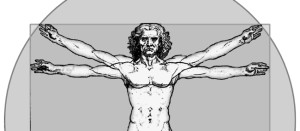 By Ed McLaughlin and Wyn Lydecker
One of my angel investments is with a company called Infinity Fitness. Unlike high-profile fitness chains, Infinity prides itself in bootcamp-style workouts and personal training. Exercising at Infinity is about sweat and sacrifice, not just showing up and socializing. I invested in Infinity Fitness because I believe in the founder, Dave Peterson. Dave is totally committed to building a business that ensures each and every client gets an extreme workout every single time they enter one of his gyms.
Besides a terrific workout, Dave is constantly communicating about new trends in fitness, nutrition, and lifestyle. In addition, he sends daily motivational messages to reinforce disciplines to stay on track. One of his most recent emails focused on the connection between exercise, productivity, and one of the greatest entrepreneurs of our time, Sir Richard Branson, founder of Virgin Group Ltd. I wanted to share it because it struck a chord with me. Here is Dave's informal and motivational message:
Hey there,

Rockin' out in New Canaan right now, got my Zumbach's coffee so all is right in the world 😉

So I always feel busy during the day: going to both facilities to keep on top of things, working on new programs, developing my personal and professional network, meetings with staff, my own workouts, working on my marriage … seems like there is never enough time in the day!

But there's a guy that puts almost everyone to shame … SIR Richard Branson. You know, the Virgin guy?

This guy has like a million businesses like Virgin Airlines, Virgin Mobile, Virgin Records and so on … it's insane what he can get done in a day. Not only does he do a million things each day, but he always seems so damn cool doing it.

The other day I heard a REALLY interesting quote from him and I had to share it with you

So as the story goes Sir Richard has groups of entrepreneurs to his Necker Island from time to time and helps them develop their business and I would be party a bit … I mean, he DOES have his own island.

So this one guy asks a question that almost everyone wants some insight into:

"How do you become more productive?"

Sir Richard sat back, thought for a moment and gave a one word answer most people probably didn't expect…

"Workout"

Branson swears that working out was an investment in his time because he knew that he could be MUCH more productive when he worked out regularly. He claims he can get done four times as much work when he is keeping on his fitness routine.

So if he spent 1 hour exercising he expects to get four hours worth of productivity ADDED to his day as a result! He knows he is that much more focused and mentally sharp.

Now if someone that runs international businesses and a globally recognized brand knows that he NEEDS to make time to exercise where does that leave you?

Don't hope that you have time in your day to workout. MAKE the time to workout and then reap the benefits!

By the way, if you are looking to get a step by step guide to drop some weight and tone up over the next 10 days then you've got to check out our 10 Day Jumpstart program.

We've had people that are just shocked that they lose 7lbs in just over a week because they don't realize that our methods literally force their body to drop weight and start to tone up in less than two weeks. If you aren't in our Personal Training program already then you've got to check it out.

Dedicated to YOUR Success,

Dave
Ed McLaughlin is currently co-writing the book "The Purpose Is Profit: Secrets of a Successful Entrepreneur from Startup to Exit" with Wyn Lydecker and Paul McLaughlin.
Copyright © 2014 by Ed McLaughlin   All rights reserved.