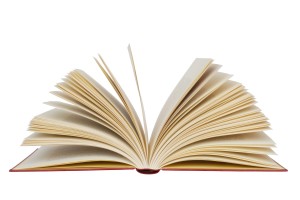 By Ed McLaughlin and Wyn Lydecker
When I (Ed) first started out to write "The Purpose Is Profit," I thought Wyn and I would be able to crank out the book in six to nine months and quickly interest a publisher. But creating a book is not quite that simple. It takes far more than researching, writing, and editing. There are multiple steps involved and decisions to make.  I soon learned that writing a book is like starting a business. It doesn't matter if you are going to be published by a major publishing house or if you are going to publish the book yourself, authors today have to do much more than write.
I had thought that the first thing you have to do is write the book and then market it. But it seems that writing a book starts with marketing. It's fascinating that publishers today seem to want authors who know how to market and have started marketing before the author has even started crafting the book. A nonfiction book isn't sold from its manuscript; it's sold from a proposal. Like a business plan, the proposal is supposed to pique an agent's or a publisher's interest by:
Positioning the book and its premise as unique in the marketplace
Establishing the credentials of the author(s)
Demonstrating a need for the book – and explaining how your book meets that need
Identifying the audience and quantifying its size
Showing that you have an excellent product by providing a detailed chapter outline and sample chapter
Explaining your marketing plan
Reassuring the agent or publisher that you "have a platform," i.e., that you have a website, a following, an established reputation as an expert, and a presence on social media.
But what if you want to skip the part where you attract an agent or a publisher? What if you just want to get your book out into the marketplace to the audience you just know is hungry to learn what you have to say? What if you decide to self-publish?
That path includes a whole new set of "startup" challenges. You still need a great product, a solid marketing plan, a website, and asocial media platform to engage with your audience. But then, you also have to edit, design, print, sell, distribute, and ship your book yourself. There are numerous other small details involved, like copyrighting or getting an ISBN number, and a barcode.
You can take the easy, inexpensive path and just sign up with the two Amazon companies – CreateSpace and Kindle Direct Publishing – to take care of the details and get your book into the marketplace. However, your sales will only be on Amazon, unless you arrange for expanded distribution. Or you can conduct research into the myriad other publishing services available – so many it will make your head spin. Each service has different pros and cons. We've looked at numerous companies and services in various combinations. The list includes: IngramSpark, BookBaby, Lulu, Author Solutions, and Smashwords. We've talked with other authors to learn from their experiences. We have sent out two proposals and received an offer from one publishing house to publish our book. We are still deciding whether we will self-publish, go with the publisher where we've been selected, or seek out additional publishing alternatives.
In addition to packaged services, you can also hire individual experts to execute parts of the process – such as designing the book cover and its interior. Did you ever stop to think that the font in the book and the entire layout have all been deliberately chosen by design experts in concert with the author (or perhaps the publisher and editor)?  If you decide to hire experts to help you with the process of publishing, you'll be spending time networking and interviewing to find the ones who will fit your needs best.
Creating and getting a book into the marketplace takes an amazing amount of research, planning, decision making, and executing – just like starting a business. It takes asking lots of questions. And it takes resources. You need to make a budget and decide how much you can afford to spend on publishing and marketing your book. Even authors who are published by major houses have told us they've invested serious money in marketing and publicity.
In addition to having a great book, three other critical factors have to be right in order to achieve success – to sell books. You have to have:
An excellent marketing plan
A differentiated marketing platform, and
An experienced, aggressive, and effective publicist.
As we continue our journey of creating and publishing our book, we'll be posting our progress. Feel free to contact us with questions, or leave comments with your own experiences on writing and publishing a book. We're interested in hearing what you have to say.
Ed McLaughlin is the author of  The Purpose Is Profit: The Truth about Starting and Building Your Own Business, along with co-authors Wyn Lydecker and Paul McLaughlin. The Purpose Is Profit (Greenleaf Book Group) is available in bookstores now.