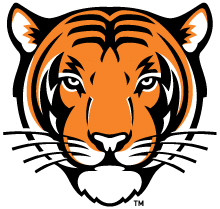 By Ed McLaughlin and Wyn Lydecker
Over the past 20 years, I (Wyn) have heard countless pitches from entrepreneurs at venture events. On Friday, April 6, 2014, I had the wonderful opportunity to judge some of the best pitches ever during the semi-final round of TigerLaunch at Princeton University. Sponsored by the Entrepreneurship Club and the Social Entrepreneurship Initiative, TigerLaunch is a competition among teams of Princeton students who have developed entrepreneurial ventures. My fellow judges, who were all venture capitalists and Princeton graduates, agreed that these student presentations were very impressive. (Full disclosure – I was the sole judge who was a business planner and non-Tiger, although I am the spouse of a Princeton graduate.)
The pitches were serious, competing for serious, high-value prizes. Howard Cox '64 put up $30,000 in prize money to help the winners in the entrepreneurship track continue to work on their ventures (The Howard Cox '64 Entrepreneurship Prizes). For the social entrepreneurship track, ReachOut provided another $30,000 in prize money. Other prizes included a trip to pitch to Sequoia Capital, the opportunity to be interviewed for a potential investment by Plug and Play Tech Center (and to receive $50,000 of in-kind services), and the chance to be fast-tracked to eLab Summer Accelerator and to receive Audience Choice prize money from the Keller Center and e-Lab.
There were two tracks: an entrepreneurship track and a social entrepreneurship track. I would have loved to have heard both, but I only saw and judged the 10 pure entrepreneurship presentations.
I've been thinking about the qualities that made these all-too-brief verbal summaries so superior.  If you are going to be pitching your business idea to potential investors, here are ten things you can learn from the Princeton entrepreneurs:
The students were eager, earnest and enthusiastic. These kids, who were obviously very intelligent, exuded positive energy, which spread out into the audience.
The teams were well-prepared and well-rehearsed. They had clearly practiced their pitches over and over. No one read their presentations. Rather, they looked the judges in the eye, engaging with us.
They used a minimum of slides, and each slide was visually clear and easy to read and understand.
They chose one speaker (or in some cases two speakers) to be the main presenter.
They had assembled strong teams with a variety of experience and expertise. The best ones introduced the team members and communicated their individual strengths to the judges.
They demonstrated a clear need for their products.
The best presentations brought a prototype, which the groups demonstrated to the judges. A live or video of a demo is very powerful. In two cases when the prototype did not work, the students quickly switched to explaining how the product was supposed to work. They were quick on their feet.
The students showed that they had done legwork, engaging with experts and potential customers to see if their products made sense and had the qualities to fill the demonstrated market need. In a couple of cases, they had pre-orders.
The best plans had clear business models, which showed that the teams knew how they would make money. The students had invested the time to estimate their costs and the sources and amounts of potential revenues.
The teams were well-prepared to answer questions from the judges.
If you are developing a product or a service and will be presenting your plan to potential investors or customers, I hope you'll keep in mind these lessons from Princeton. If you have the opportunity to get advice from experts or mentors who understand your field or the world of startups, listen carefully and follow the advice. In conversations I had with some of the student groups afterward, it was clear that they were hungry for advice on how they could improve their pitches and also their long-term prospects for success. They also spoke earnestly about the advice they'd received from professors and mentors.
If you are a student, find out if your college or grad school has an entrepreneurship club, and take advantage of it by becoming an active participant.
Ed McLaughlin is currently co-writing the book "The Purpose Is Profit: Secrets of a Successful Entrepreneur from Startup to Exit" with Wyn Lydecker and Paul McLaughlin.
Copyright © 2014 by Ed McLaughlin   All rights reserved.