By Ed McLaughlin with Wyn Lydecker
Before you start your business, ask yourself: What differentiates your business from the competition? Does your value proposition give you a competitive advantage? You need to have a clear understanding of how your service or product sets you apart. Your competitive advantage can include the timing of your market entry, the market segment you are targeting, any patents you own, or any special reputation you have established.
Based on your competitive research, you should be able to generate a list of your competitors, along with their differentiators. This information will give you a picture of the market and allow you to define your competitive advantage. Make a point of knowing the answers to these questions:   
·         How does your value proposition set you apart?
·         Do you have a sustainable advantage?
·         What makes your advantage sustainable?
·         Do you have a first mover advantage?
·         Are you targeting a unique segment of the market?
·         What gives your product the potential to be disruptive?
·         What and how high are the barriers to entry?
·         How will you protect your interests (intellectual property)?
My company, USI, had a multifaceted competitive advantage. Even though I knew I would be competing with my former employer, Trammell Crow, I intended to go after a different segment of the market. Trammell Crow focused on the Fortune 100, while USI would target the middle of the Fortune 1000. In addition, we had the first-mover advantage with a sustainable, innovative business model: A new way for corporations to manage their real estate portfolios through outsourcing.
Ed McLaughlin is the author of  The Purpose Is Profit: The Truth about Starting and Building Your Own Business, along with co-authors Wyn Lydecker and Paul McLaughlin. The Purpose Is Profit (Greenleaf Book Group) is available in bookstores now.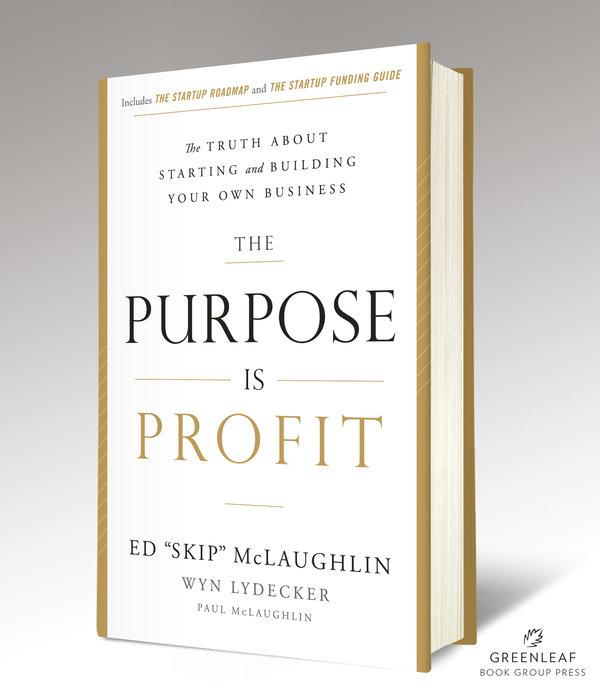 [/fusion_builder_column][/fusion_builder_row][/fusion_builder_container]