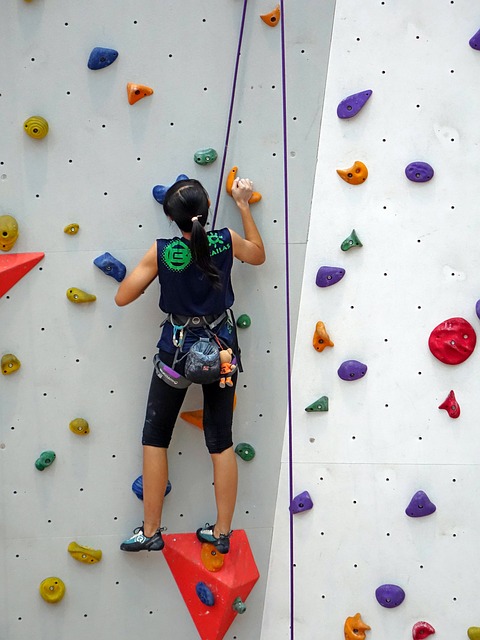 Part Two of the blog: "How Business Founders Can Start with Style"    
By Ed McLaughlin and Wyn Lydecker 
How do you know if you have the firm footing to support a venture of your own? Your time to start up is not only a consideration of the market and your product or service; it's a very personal decision. Here are 5 benchmarks for you to measure your readiness.
To illustrate these benchmarks, we will feature the successful launch of Tessaro Custom, a men's custom clothing company. In our previous blog, we saw how founders Yaneev Benami and Brandon Bowers set the stage for their own business years before starting up. This blog will show how they knew they were ready to launch.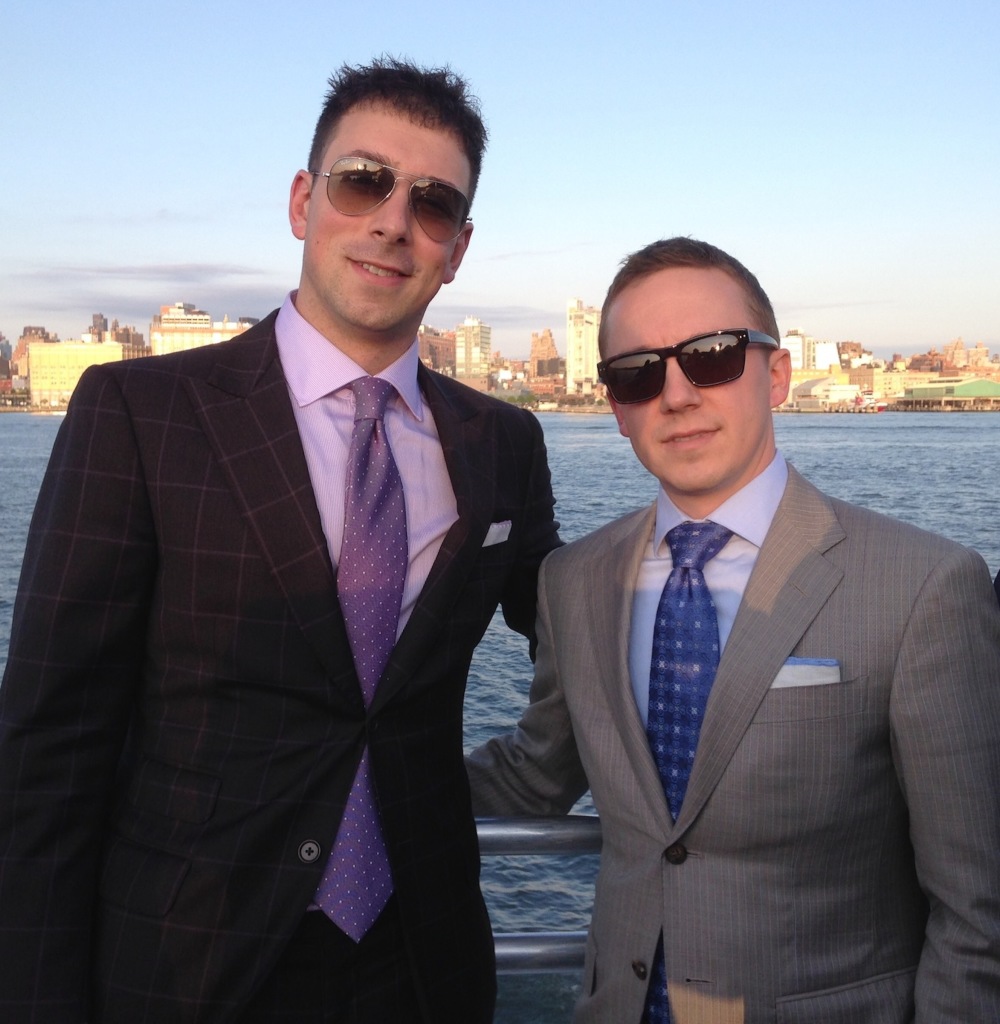 Tessaro Custom Founders, Yaneev Benami and Brandon Bowers
Benchmark #1 – Skills and Expertise
Do you have the skills and expertise to produce your product, deliver your service, and know your market?"
Brandon's and Yaneev's skills and expertise enabled them to meet four critical service points in the men's custom clothing business: convenience, high quality, precision fit, and on-time delivery.
These entrepreneurs were highly adept at taking the long series of custom measurements necessary to cater to the nuances of men's different body types. They understood how to record the fine distinctions for the best fit and were able to train their own clothiers in this skill and then monitor their performance.
Yaneev and Brandon also started their business with in-depth knowledge of their customers. They were skilled at suggesting fabric, style options, and color – all within the framework of a wide range of budgets and style goals – to make the entire shopping experience easy for their customers.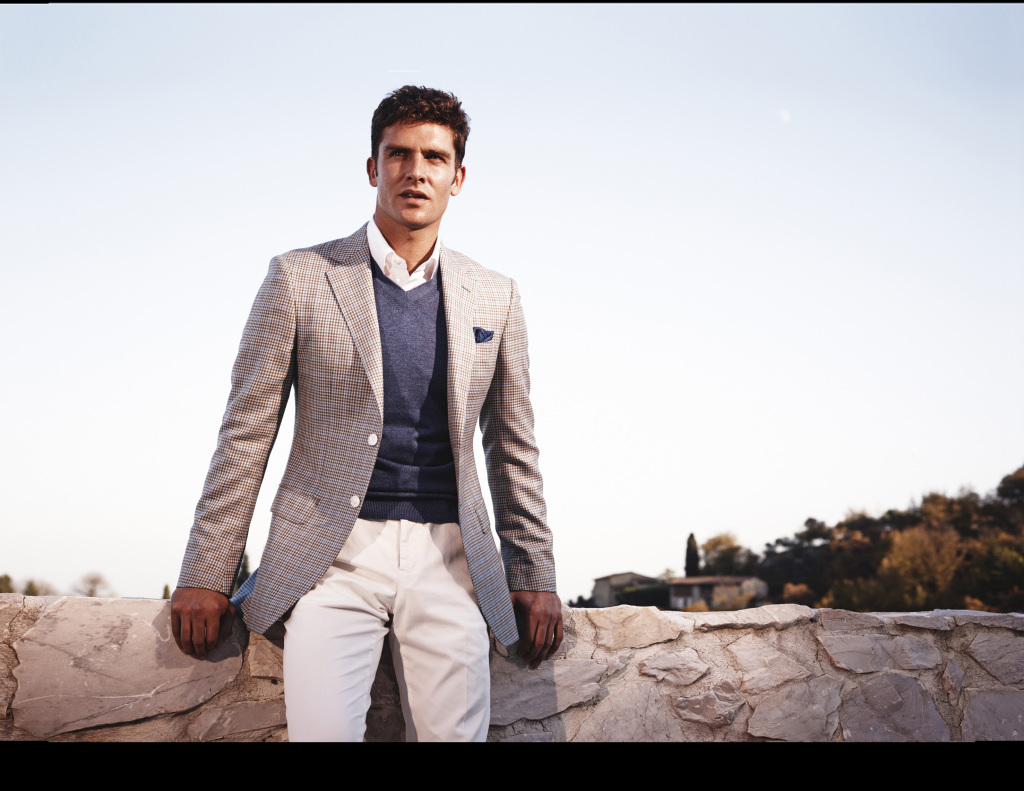 Courtesy of Tessaro Custom Website
Benchmark #2 – An Established Professional Network
 Your network of professionals are critical to a successful launch, because therein lies the lines of communication for all the facets of your business.
Brandon and Yaneev knew they would only look as good as the promises their vendors and clothing producers enabled them to keep. They used their established network to find everything they needed for their business. Their familiarity with vendors gave them insight into who could provide a large variety of quality fabric and deliver it on time at the best price. They also knew which production sources would produce the most accurate and consistent garments.
Yaneev's and Brandon's established network of experts also enabled them to hire clothiers as their business expanded. They now are using a portion of their website as a recruiting tool, and their connectedness will also help them check on potential employee references. Their network strength may even bring potential hires to them through referrals from vendors and customers.
Benchmark # 3 – A Ready Customer Base
Depending on your product or service, just one customer may be enough to launch, or you may need many more. Yaneev and Brandon had a reputation that followed them, which meant some of their customers did too. Ask yourself:
Do you have a reliable startup base of customers?
Can you deliver a quality product and exceptional service so you will maintain your customers?
In a digital age when customer reviews are a big factor in buying decisions, do you have customers willing to share a testimonial about your business or service?
Benchmark #4 – Startup Funding
Every business needs enough cash to fund its launch and enough working capital to sustain the business before it reaches breakeven. When you fund your own business, it's easier to maintain ownership control or avoid the extra burden of paying off a loan. Yaneev and Brandon were able to bootstrap their business and retain 100 percent control. If you've read our previous blogs, you know that we are advocates of bootstrapping. Here are some questions to help you know which funding option is best for you.
How much funding will you need? What resources will you need to launch and grow our business in its early days? What will those resources cost? It's important to consider your personal living expenses in addition to your business needs.
How much control of your business decisions are you willing to share with investors? How much will your investors impact your day-to-day operations, financial decisions, and the timing and rate of growth?
If you borrow from family and friends, will those relationships remain intact regardless of your business outcome? If you are going to use other people's money, consider your comfort level in using money from those close to you instead of the less personal nature of borrowing from the likes of an institution, a crowdfunding platform, angel investor, or venture capitalist
If you cannot bootstrap and choose alternative funding, be sure you maintain the level of control that made you want to start your own business in the first place: Be your own boss. Don't end up working for your investors.
Our upcoming book, The Purpose is Profit, will cover funding considerations in detail. In the meantime, you can refer to our blogs, "When Bootstrapping is Not an Option," "Peeking Behind the Curtain of Crowdfunding," and "What's the Difference Between Angels, VC's and Private Equity Firms?"
Benchmark #5 – Are you ready for a digital market?



Will your website represent your brand?
The Tessaro Custom website was launched with the full message of the Tessaro Custom brand. In addition, it will soon feature an e-commerce capability. The company also has a strong presence on social media platforms and has developed its very own.  If your company falls within the majority of those who benefit from a professional website, remember that it may be the first impression your customer receives, so be sure it represents you.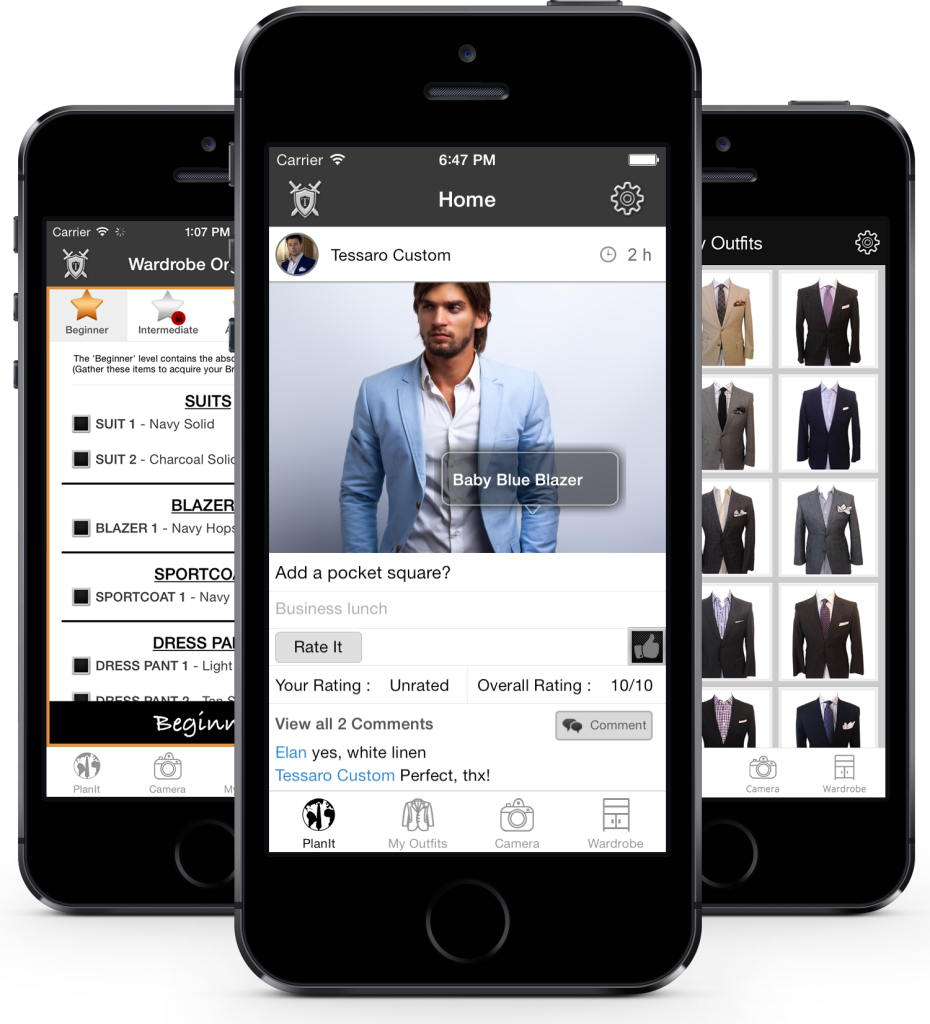 PlanIt Style – Mobile App
Brandon's and Yaneev's distinctive competence also gave them the innovative idea to launch Tessaro Custom with a mobile app called "PlanIt Style." Developed in conjunction with Yaneev's brother, Elan Benami, Planit Style is a wardrobe organizing tool that allows you to create a virtual inventory of your wardrobe. It also has a social media aspect. Men post questions on color coordination, match-ups for suits and ties, etc., and PlanIt Style's feed stream allows users to receive real-time user feedback.
Are You Ready to Start Up with Style?
These 5 benchmarks will reveal your readiness and enable you to make innovative, wise decisions.
Are you ready to start up? We welcome your comments and questions! I invite you to email me at ed@therpurposeisprofit.com. Are you still thinking about starting your own business? I invite you to download "The Startup Roadmap: 21 Steps to Profitability" here.
Ed McLaughlin is currently co-writing the book "The Purpose Is Profit: "How to Start and Build Your Own Business" with Wyn Lydecker and Paul McLaughlin.
Copyright © 2016 by Ed McLaughlin All rights reserved.